 "Star Trek Beyond" contains some intense fight sequences, and according to star Idris Elba, those scuffles are so believable because there were actually some real-life injuries inflicted during shooting.
Elba, a newcomer to the ensemble who plays villain Krall in the threequel, revealed that although he got along well with the returning cast, things got a bit heated between him and costar Chris Pine while filming one fight scene -- and one punch in particular landed in a prominent place.
"Chris and I had laughs, and then I gave him a black eye," Elba told The Hollywood Reporter during an interview at the "Beyond" premiere at Comic-Con on Wednesday night. " ... [W]e were doing a fight scene, and he got a bit cheeky, and I was just like pow! ... I didn't mean to do it, but Chris was quite proud of it."
Director Justin Lin confirmed that series of events, telling THR of the incident in question, "This cast goes all out, and I like to challenge them. We were shooting this third-act fight, and I kept pushing to get the right angle, to the point where Chris just got hit."
Apparently, Pine's black eye will be on display for moviegoers to see in the flick, too.
"Continuity-wise, it worked out," Lin told THR. "That black eye played so well in the rest of the movie."
"Star Trek Beyond" hits theaters on Friday.
[via: The Hollywood Reporter]
Photo credit: Kimberly French/Paramount Pictures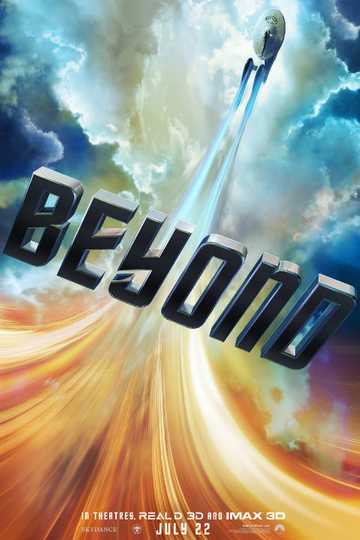 Star Trek Beyond
The USS Enterprise crew explores the furthest reaches of uncharted space, where they encounter a mysterious new enemy who puts them and everything the Federation stands for to the test. Read More