 Mob thriller "The Departed" will soon make its mark on the small screen, with Amazon developing a new TV series based on the Oscar-winning flick.
Deadline reports that the series will put "a new, updated spin on the two-way-undercover concept" that played out between Jack Nicholson, Matt Damon, and Leonardo DiCaprio in the 2006 Martin Scorsese movie. One of the key elements that's being changed is the location: While the film was set in Boston and focused on the Irish Mafia, the series will be set in Chicago. "The Departed" was itself was based on another film, the Hong Kong-set thriller "Internal Affairs." Both movies will serve as inspiration for the series.
Here's the synopsis, per Deadline:
"The Departed" TV series is set [in] present-day Chicago, amidst the shifting tides of warring ethnic drug gangs. In it, a young cop goes undercover to infiltrate a ruthless Latino gang, which simultaneously plants its own man in the police department. The show follows these two embattled moles as they attempt to fulfill their mission and stay alive.
A bunch of producers from the film are boarding the series in the same role, so despite the update on the location and premise, it sounds like the show's creative team will try to keep the spirit of the flick very much intact. And with its awards pedigree (the movie took home Academy Awards for Best Picture, Best Director, Best Adapted Screenplay, and Best Editing, in addition to netting Mark Wahlberg a nod for Best Supporting Actor), producers are no doubt eager to repeat the film's critical success on the small screen, too.
We're curious to see how this one works out. Stay tuned.
[via: Deadline]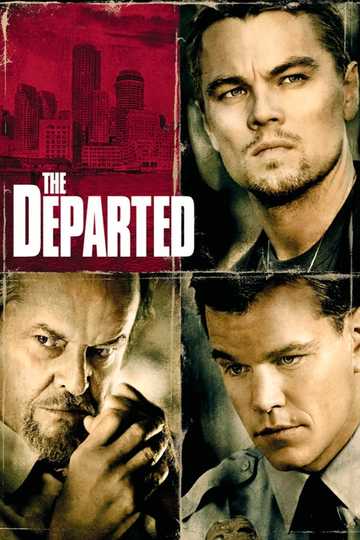 The Departed
To take down South Boston's Irish Mafia, the police send in one of their own to infiltrate the underworld, not realizing the syndicate has done likewise. While an undercover cop curries favor with the... Read More