 The suit makes the man; the Batsuit makes the Batman.
Ben Affleck sported a couple of different Bat-looks in "Batman v Superman: Dawn of Justice," and now he's got a new outfit for "Justice League," which is currently in production. Director Zack Snyder shared a first look image at the "tactical Batsuit," which looks a bit heavier and more armored, and includes goggles.
Homestretch. Last day filming Batman in the new Tactical Batsuit.#JusticeLeague#Batmanpic.twitter.com/GMJ9aoYVKJ

— ZackSnyder (@ZackSnyder) September 14, 2016
Looking at other parts of the photo, Affleck's Bruce Wayne appears to be in some sort of workshop or garage (the sparks flying around the Batmobile indicate machine work). He's also pulling a lever. Our guess is that Batman is tweaking his tech to face some formidable foes.
As costume designer Michael Wilkinson told Comicbook.com, "In the final chapter of our film, Batman realizes he has to step up his game a little bit and he and Alfred have been working on developing a suit that's even more protective and offers more deflection than the classic suit. So in a sense, it's piece of armor."
The goggles, in addition to looking cool, serve a purpose. "He'll also be piloting a new vehicle that he will need these goggles for."
New Batsuit, new Bat vehicle, new Bat time: "Justice League" is set to open in theaters Nov. 17, 2017.
Want more stuff like this? Like us on Facebook.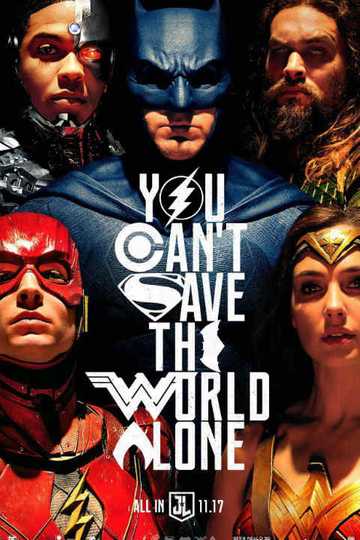 Justice League
Fuelled by his restored faith in humanity and inspired by Superman's selfless act, Bruce Wayne and Diana Prince assemble a team of metahumans consisting of Barry Allen, Arthur Curry and Victor Stone to... Read More