 The holidays are coming, but that doesn't mean it's all carols and cheer -- at least not with "Bad Santa 2" coming to theaters.
Broad Green Pictures today released a new and very NSFW trailer for the black comedy, showing off the profanity, scams, and dysfunctional family drama the sequel has in store. Like the 2003 original, the film stars Billy Bob Thornton as Willie and Tony Cox as Marcus, a set of scheming thieves. This time around, though, they'll have another foulmouthed associate: none other than Willie's mother (played by Kathy Bates).
Although the trio gets involved with a charity, you can bet they're not out trying to do any good. Instead of spreading the holiday spirit, their goal is to rip off the charitable organization. To do so, Willie and his mother will have to figure out how to work together, and it doesn't look easy.
Check out the raunchy trailer below, and be prepared for a lot of F-bombs.
"Bad Santa 2" hits theaters on Nov. 23.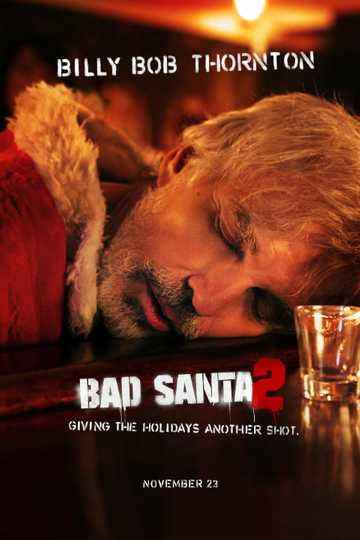 Bad Santa 2
Fueled by cheap whiskey, greed and hatred, Willie Soke teams up with his angry little sidekick, Marcus, to knock off a Chicago charity on Christmas Eve. Along for the ride is chubby and cheery Thurman... Read More