 UPDATE: Well, that didn't take long. Only hours after news first broke that Johnny Depp was rumored to be attached to the upcoming adaptation of Agatha Christie's classic novel "Murder on the Orient Express," the full cast has been revealed.
The Hollywood Reporter has the scoop that Depp will indeed be joining the ensemble, as will a bunch of other huge names, among them Michelle Pfeiffer, Judi Dench, Daisy Ridley, and Michael Pena. Other stars attached include Kenneth Branagh (who's also directing the feature), "Hamilton"'s Leslie Odom Jr., Tom Bateman, Lucy Boynton, and Derek Jacobi.
Here's the casting breakdown so far, per THR:
Kenneth Branagh as detective Hercule Poirot
Johnny Depp as Ratchett, the man who is murdered
Leslie Odom Jr. as Doctor Arbuthnot
Tom Bateman as French passenger Bouc
Michelle Pfeiffer as the glamorous and secretive Mrs. Hubbard
Daisy Ridley as the working class Mary Debenham, who's in love with Arbuthnot
Judi Dench as Princess Dragomiroff, a Russian royal
Michael Pena as Cuban passenger Marquez
The flick is due in theaters in November 2017. Our original report about the flick's casting rumors (which most recently included Charlize Theron, who's nowhere to be found on the official cast list) is below.
ORIGINAL REPORT:
The upcoming remake of Agatha Christie classic "Murder on the Orient Express" may have just landed an A-list star: Johnny Depp is reportedly in talks to join the cast.
According to The Hollywood Reporter, Depp is currently in negotiations with producers to take an undisclosed role in what's shaping up to be an all-star cast. Kenneth Branagh is directing and starring in the film (playing Christie's iconic detective Hercule Poirot), and THR reports that "Hamilton" Tony winner Leslie Odom Jr. is also attached to the project. Recent reports indicated that Charlize Theron was also coming aboard, after Angelina Jolie bowed out, though that casting has yet to be made official.
A famous 1974 adaptation of Christie's work featured a murderer's row of Hollywood talent, including Ingrid Bergman (who won an Oscar for her role), Lauren Bacall, Jacqueline Bisset, Colin Blakely, Sean Connery, John Gielgud, Anthony Perkins, Vanessa Redgrave, and Michael York. Based on the big names attached to this version so far, it seems Branagh and co. are hoping to assemble a similarly-starry ensemble this time around. Stay tuned to see who else fills out the already-impressive cast.
"Murder on the Orient Express" is slated to pull into theaters on November 22, 2017.
[via: The Hollywood Reporter]
Photo credit: Getty Images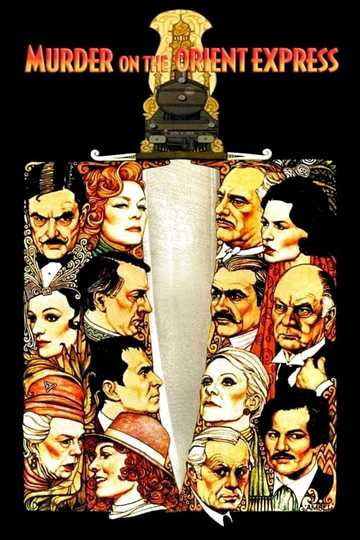 Murder on the Orient Express
In 1935, when his train is stopped by deep snow, detective Hercule Poirot is called on to solve a murder that occurred in his car the night before. Read More