 Never mind "Inferno," the real heat is happening for "Doctor Strange."
The U.S. box office just had a "seriously meltdown" with "Inferno" only earning $15 million, but the international box office is fired up for Marvel's latest, with "Doctor Strange" opening to an impressive $86 million.
"Doctor Strange" opens here on Friday, November 4, but it is already playing in 33 territories -- including the U.K., France, Mexico, Australia, Germany, South Korea, Indonesia, Hong Kong, etc. -- and Variety reports that it opened as the top-grossing movie in nearly every market.
Benedict Cumberbatch's Sorcerer Supreme is enjoying strong critical reviews, and his film is already playing better than several other titles in the Marvel Cinematic Universe. According to Disney, "Doctor Strange" opened close to 50 percent ahead of "Ant-Man," 37 percent ahead of "Guardians of the Galaxy Vol. 1," and 23 percent ahead of "Captain America: The Winter Soldier."
"Doctor Strange" also opened in 213 IMAX locations, earning the largest October opening for the format with $7.8 million; as TheWrap noted, that doubles the previous record of $3.2 million. (Sorry, "Gravity.")
Cumberbatch is already everywhere to promote this movie, which still has several major markets to hit, including China, Brazil, Russia, Japan, and the U.S. It'll have to work hard to top the heavy-hitters in the MCU, but maybe with some magical help, it can get close.
Want more stuff like this? Like us on Facebook.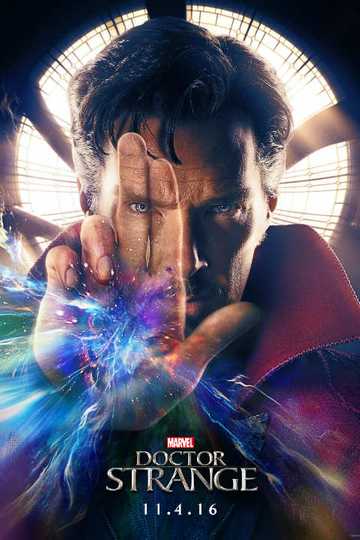 Doctor Strange
After his career is destroyed, a brilliant but arrogant surgeon gets a new lease on life when a sorcerer takes him under her wing and trains him to defend the world against evil. Read More