Albus Dumbledore Will Be 'Troubled' in 'Fantastic Beasts' Sequel, Says J.K. Rowling
Harry Potter fans know (and love) Albus Dumbledore as an elderly Hogwarts Headmaster, but we'll see a new side of him in the "Fantastic Beasts and Where to Find Them" series.
Although the powerful wizard won't appear in the first film in the five-part series, wizarding world creator J.K. Rowling has confirmed that a younger version of Dumbledore will appear in later installments, starting with the second. When the time comes, he'll be very different from the professor and paternal figure we're used to. At a press conference on Thursday afternoon, Rowling revealed that we'll see him as "a younger man and quite a troubled man," according to Variety.
We'll also learn more about his sexuality, a topic not addressed in the Harry Potter books and films. In fact, it wasn't until a 2007 interview that Rowling outed him, as reported by The Leaky Cauldron.
"I always thought of Dumbledore as gay," she said at the time, adding that he "fell in love" with his then-friend, Gellert Grindlewald.
It seems likely that parts of their complicated relationship will play out onscreen in future "Fantastic Beasts" films given that Johnny Depp was recently cast as the man Dumbledore loved. That should add a bit more drama to an already tumultuous period.
"Fantastic Beast and Where to Find Them" opens on Nov. 18.
[via: Variety]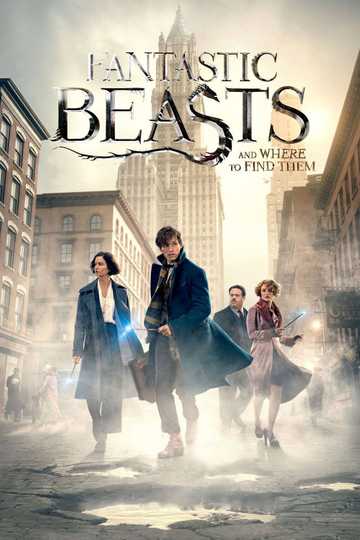 "From J.K. Rowling's wizarding world."
2 hr 12 min
Nov 18th, 2016
In 1926, Newt Scamander arrives at the Magical Congress of the United States of America with a magically expanded briefcase, which houses a number of dangerous creatures... Read the Plot