 After trying his hand at bartending, Bill Murray is getting into the restaurant business himself: The comedy star is set to open his own eatery just outside of Chicago. And if that weren't awesome enough news, the venue will pay tribute to one of the actor's most beloved movies.
According to Eater Chicago, Murray and his brothers have hammered out an agreement to lease restaurant space in the suburb of Rosemont, and it will take inspiration directly from 1980's "Caddyshack," considered by some film buffs to be one of the greatest comedies of all time. It would actually be the second location of the Murray Brothers Caddyshack sports bar and grill, after the family opened a similar restaurant at a golf resort in St. Augustine, Florida 15 years ago.
Eater reports that the restaurant's tagline in "Eat, drink, and be Murray," which is pretty much the most perfect motto we've ever heard. According to the site, the Florida location offers a menu with typical pub fare like sandwiches and grilled items, and also serves a Chicago-style hot dog, in a nod to Murray's Chi-town roots. The interior is golf-themed -- even the servers are dressed as caddies -- and there are lots of TVs for plenty of sports viewing, golf or otherwise.
City officials still need to approve the Murrays' plans, but we can't see how they could deny giving their hometown hero the opportunity to open a hole-in-one business.
[via: Eater Chicago]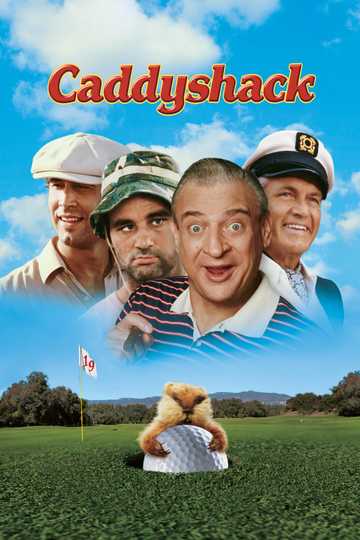 Caddyshack
At an exclusive country club, an ambitious young caddy, Danny Noonan, eagerly pursues a caddy scholarship in hopes of attending college and, in turn, avoiding a job at the lumber yard. In order to succeed,... Read More