 "The Secret Life of Pets 2" is going to stay a secret for an extra year. Illumination Entertainment and Universal just announced some schedule reshuffling, as well as the arrival of "Sing 2," a sequel to the 2016 animated singing competition movie.
"Sing 2" is scheduled to come out December 25, 2020. "The Secret Life of Pets 2" is sticking with a July release, but now July 3, 2019 instead of July 13, 2018. "Minions 2" is also moving, but only a week -- now on July 3, 2020 instead of July 10, 2020. Here's a handy look at Illumination's new schedule, which also includes the third "Despicable Me" movie, and Benedict Cumberbatch's "Grinch":
"Despicable Me 3" – June 30, 2017
"How the Grinch Stole Christmas" – November 9, 2018
"The Secret Life of Pets 2" – July 3, 2019
"Minions 2" – July 3, 2020
"Sing 2" – December 25, 2020
In 2012, Illumination announced plans for a 3D CG-animated version of "The Cat in the Hat," to follow the success of "The Lorax." That still appears to be in development.
So far, "Illumination" has had most success with "Minions," which made more than $1 billion worldwide; "Despicable Me 2" ($970.8 million); and "The Secret Life of Pets" ($875.5 million). "Sing" just came out on Dec. 21, 2016, and it has currently grossed $429.8 million worldwide.
Want more stuff like this? Like us on Facebook.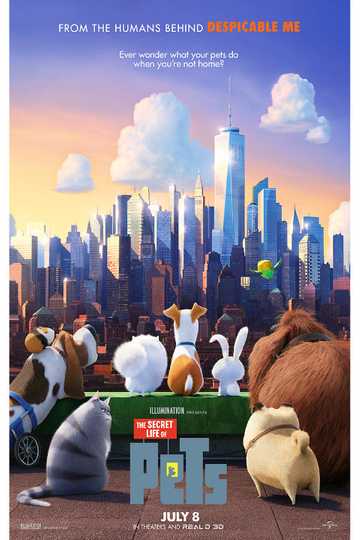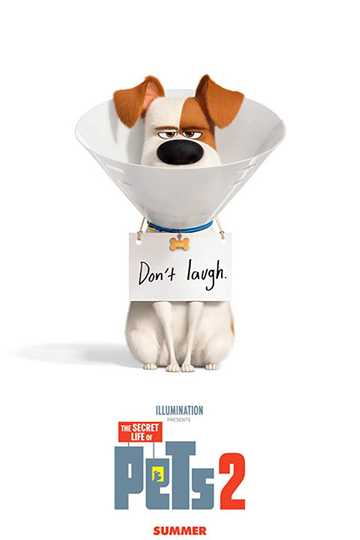 The Secret Life of Pets 2
Max the terrier must cope with some major life changes when his owner gets married and has a baby. When the family takes a trip to the countryside, nervous Max has numerous run-ins with canine-intolerant... Read More