 What's left to say about one of the biggest bombs in box office history? Plenty, when that bomb is Disney's 2012 sci-fi action epic "John Carter."
This week's pick comes courtesy of special guest Drew Taylor, who comes armed with plenty of facts and factoids to support his love for the adaptation of Edgar Rice Burroughs's literary classic. For better or worse, the CAN'T WAIT! crew discusses the merits of "John Carter," from its impressive visuals to its jam-packed plotting. Other topics of discussion include questionable casting choices, lovable toad dogs, and the very minor role real science plays in the movie.
Tune in next week for Phil's pick, 1999's "Deep Blue Sea," a movie in which hyper-intelligent sharks attack a scrappy team of researchers (and LL Cool J), all in the name of Alzheimer's research.
Listen to CAN'T WAIT! A Movie Lover's Podcast Episode 17: 'John Carter'Total runtime: 57:10
Subscribe to the CAN'T WAIT! podcast:
Have thoughts/feelings/feedback about the podcast? Have a movie you really, really want us to watch and talk about? Hit us up on Facebook, Twitter, or Instagram with the hashtag #CANTWAIT.
CAN'T WAIT! A Movie Lover's Podcast by Moviefone celebrates Hollywood's guiltiest pleasures by taking a fresh look at critically ignored movies and giving them a second chance at life. Join Moviefone editors Tim Hayne, Rachel Horner, Phil Pirrello, and Tony Maccio as they extol the virtues and expose the failings (with love!) of nostalgic movies.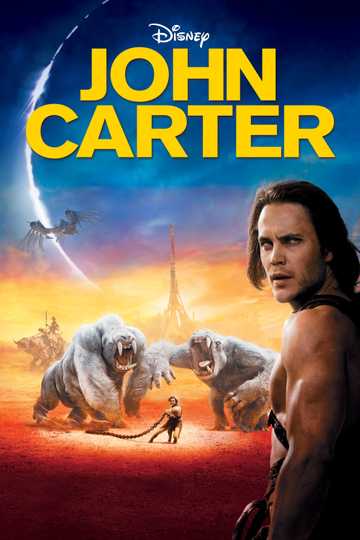 John Carter
John Carter is a war-weary, former military captain who's inexplicably transported to the mysterious and exotic planet of Barsoom (Mars) and reluctantly becomes embroiled in an epic conflict. It's a world... Read More