 The creepy creatures are out again.
20th Century Fox revealed the latest "Alien: Covenant" poster on Thursday, and not surprisingly, it's more than a little disturbing. The image comes right out of our worst nightmares. It shows what is basically a pit of despair, full of terrifying and strange lifeforms, wrapped around helpless bodies.
The Alien Anthology Twitter account's accompanying caption echoed a line from the trailer and said all that needed to be said: "The path to paradise begins in hell." Creepy, right?
The storyline promises to be equally terror-inducing. It centers on the members of a colony ship who arrive on what they think is an uncharted paradise. Instead, they find more of a hell, complete with a hostile alien lifeform. The Ridley Scott-directed film stars Michael Fassbender, Katherine Waterston, Danny McBride, and Billy Crudup, among others.
"Alien: Covenant" hits theaters on May 19.
[via: Alien: Covenant/Twitter]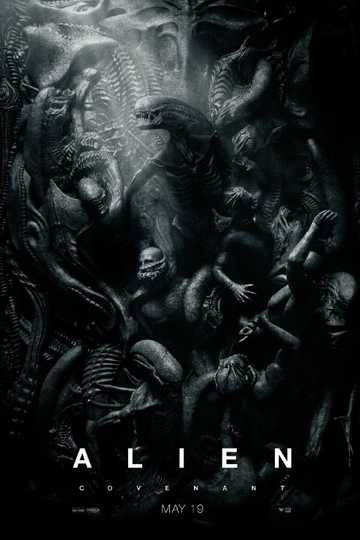 Alien: Covenant
Bound for a remote planet on the far side of the galaxy, the crew of the colony ship 'Covenant' discovers what is thought to be an uncharted paradise, but is actually a dark, dangerous world—which has... Read More