Watch Guy Ritchie and the Cast of 'King Arthur' Play 'Legend or Lie?'
Guy Ritchie's "King Arthur: Legend of the Sword," opening this weekend, is the latest adaptation of classic Arthurian lore. It stars Charlie Hunnam, who has been re-imagined as a scheming street tough who doesn't particularly want to be king. It is a nifty take on the material, especially in Ritchie's more-than-capable hands (he gussies it up with all of his trademark visual embroidery). But it's enough to make you wonder -- how much did Ritchie and his stars, Hunnam and Djimon Hounsou, know about the actually legends the movie is (in part) based on? And would they know the difference between an actual Arthurian legend and something I just made up?
We put them to the test at a recent junket for the film in New York. And they were surprisingly game to play Legend or Lie? Watch and be sure to see "King Arthur: Legend of the Sword," in theaters everywhere this weekend.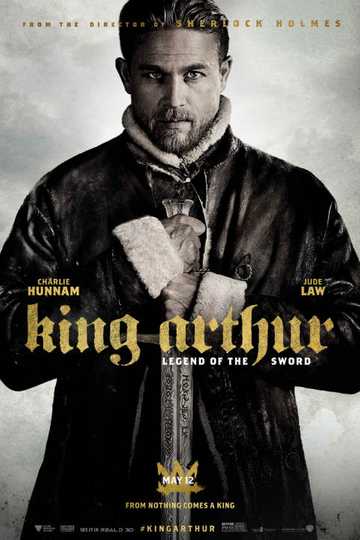 "From nothing comes a King"
When the child Arthur's father is murdered, Vortigern, Arthur's uncle, seizes the crown. Robbed of his birthright and with no idea who he truly is, Arthur comes... Read the Plot