Chances are you saw (and loved) Disney's live-action retelling of "Beauty and the Beast," which was released earlier this spring and dominated the worldwide box office. (It's the No. 1 movie of the year domestically and has made over $1 billion worldwide, so far.) It was the perfect update of the animated classic, using current technology to tell the story in new and exciting ways and was cannily cast, with Emma Watson as Belle, Dan Stevens as the Beast, and Luke Evans as Gaston leading an impressive ensemble that also included Ewan McGregor, Emma Thompson, Kevin Kline, and Ian McKellan. The whole movie sparkled.
But how did it all come together?
Well, you'll find out, thanks to a huge array of special features on the home video release of "Beauty and the Beast," coming to Disney Movies Anywhere, Digital HD and Blu-ray on June 6th. And we've got an exclusive first-look at one of the featurettes, featuring some killer the behind-the-scenes footage.
The primary focus of the featurette is the production of the movie at Shepperton Studios, the famous facility just outside of London, which, in recent years, has been host to everything from "Gravity" to "Avengers: Age of Ultron" (and everything in between). For "Beauty and the Beast," they constructed the entirety of Belle's village on the lot, along with key interiors and exteriors from other parts of the film. "We only spent two days shooting outside of the studio, and that was in a nearby forest," says Bill Condon, the director of "Beauty and the Beast." Thompson, who plays Mrs. Potts in the update, adds: "It was extraordinary, it was like coming to some sort of party, and I hate to admit it because of course I was getting paid to go to this party."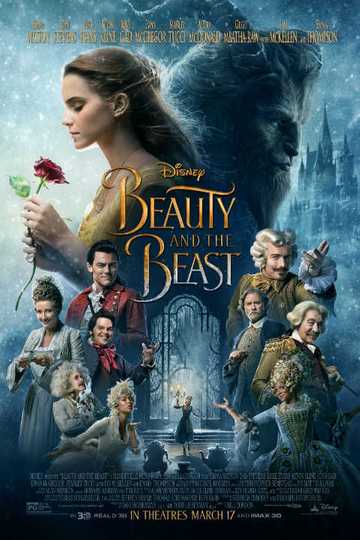 Beauty and the Beast
A live-action adaptation of Disney's version of the classic tale of a cursed prince and a beautiful young woman who helps him break the spell. Read More