 Elizabeth Banks may have had good intentions, but her attempt to challenge Steven Spielberg just ended up backfiring, and only redirected the conversation away from her point and onto "white feminism." At least she indirectly got people to revisit "The Color Purple," which is now trending because she didn't mention it.
Banks is now directing films herself, as well as acting, and she just accepted an award from the group Women in Film. In her address (reported via TheWrap), she talked about the lack of female-driven stories, and the low number of women telling those stories as directors.
"I went to 'Indiana Jones' and 'Jaws' and every movie Steven Spielberg ever made, and by the way, he's never made a movie with a female lead. Sorry, Steven. I don't mean to call your ass out but it's true."
Someone in the audience reportedly called out that Spielberg did actually direct and produce a feature with women as the leads -- "The Color Purple" in 1985. Apparently Banks just moved on from there. Maybe she didn't hear the person and forgot that Spielberg directed "The Color Purple." You could also argue that Spielberg's 1974 film "The Sugarland Express" also had a female lead with Goldie Hawn. And some folks are arguing that 2016's "The BFG" has a lady lead in young Ruby Barnhill, opposite Mark Rylance as The Big Friendly Giant. But, yeah, out of the dozens of films he's made, Spielberg has only once or twice had a female lead, even though he has a massive platform to tell various stories. Like most people, he seems to gravitate toward things that reflect or affect him, and as a dude he seems to like to tell stories with other dudes in the lead. He's not alone there, but since there are so many directors who do the same thing, and most major movie directors are male, it's something that gets pointed out. So far, the only woman to ever win a Best Director Oscar was Kathryn Bigelow for her film "The Hurt Locker," which had a mostly male cast and a male lead in Jeremy Renner. But forget all that. Any larger discussion of having more women as high-profile directors is out the window because the discussion has turned to white feminism, thanks to Banks ignoring "The Color Purple" as if a film about black women does not count. Movie critic Anne Thompson made it worse by allegedly calling "The Color Purple" a flop in a now-deleted tweet.
Me watching Elizabeth Banks get flamed on Twitter for her misinformation on The Color Purple. Gotta come correct, girl! pic.twitter.com/ZDn37I150r

— Cameron Mason (@TheBlipster1138) June 15, 2017
I'm reading articles on Elizabeth Banks' Color Purple omission, but none of them are as poignant as the black women's critiques on Twitter.

— Terrell J. Starr (@Russian_Starr) June 15, 2017
This is how erasure happens. White women don't see themselves in a book/movie about Black women, so it's not worth mentioning. Tuh.

— Evette Dionne ???? (@freeblackgirl) June 15, 2017
Anne Thompson: The Color Purple was flop
Elizabeth Banks: Steven Spielberg never had a movie with a female lead@Oprah: pic.twitter.com/UQmqsMxOvy

— Aretha's Wigs (@PoeticJusticeK) June 15, 2017
The silver lining to Twitter being mad and/or happy about Elizabeth Banks today is it's reminding me how wonderful THE COLOR PURPLE is.

— Justin Jagoe (@JustinJagoe) June 15, 2017
I bet when Elizabeth Banks called out Steven Spielberg (white guy), she didn't expect to get dragged by black people on twitter. It's funny

— PrometheusRisesAgain (@prometheus50K) June 15, 2017
When you see all the good people of black twitter dragging elizabeth banks for ignoring The Color Purple pic.twitter.com/o6daY3uEa3

— Taco (@tacosoda) June 15, 2017
This is not the conversation Elizabeth Banks wanted people to be having, but so far she has yet to re-address or clarify her comments.
Want more stuff like this? Like us on Facebook.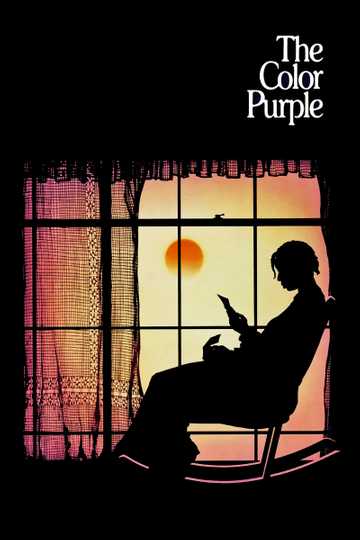 The Color Purple
An epic tale spanning forty years in the life of Celie, an African-American woman living in the South who survives incredible abuse and bigotry. After Celie's abusive father marries her off to the equally... Read More