Owen Wilson's Young Sons Are Not Impressed Dad's in Cars 3
https://www.youtube.com/watch?v=NSzO8e23bdc&t=15s
It's been 11 years since the original "Cars" revved up. Voice star Owen Wilson has enjoyed every twist and turn in the road that brought him to "Cars 3."
"It feels pretty cool," he tells Made in Hollywood reporter Kylie Erica Mar. "It's definitely something, when I was making the first one, that I had no idea that all these years later I would be attending a premiere with my two kids at Disneyland where there is all of a sudden a Cars land. So it's been a cool journey."
Not that his young sons are impressed that dad is legendary racer Lightning McQueen.
"I'm always telling them it's me," Wilson jokes. "I feel like they just sort of kind of: Uh-huh, oh, yeah, we know it's you."
Six years after the release of "Cars 2," the latest installment in the Pixar animated franchise has McQueen, pushed out of racing by a new generation of fast cars, hoping to make a comeback with the help of eager young technician Cruz Ramirez (Cristela Alonzo), who has her own plans for winning.
"The story kind of changed and evolved over the couple of years that we were recording it," says Wilson, "And so when I sat down to watch it for the first time ... at the premiere I felt they made a good job of making it emotional and bringing it full circle from the first one."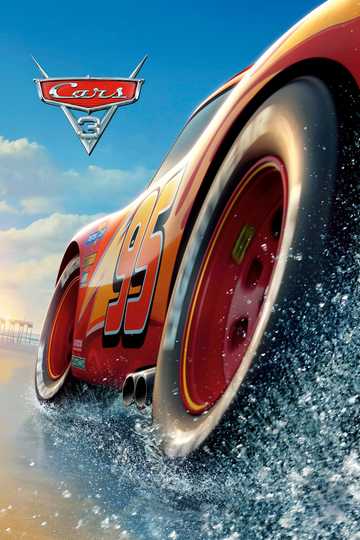 "It's not over until lightning strikes."
1 hr 42 min
Jun 16th, 2017