What better way to celebrate Spider-Man's first, full-length entry into the Marvel Cinematic Universe than with a "Spider-Man: Homecoming" episode of "Unscripted"? Right?!
"Homecoming" stars Tom Holland (Peter Parker / Spider-Man) and Jacob Batalon (Ned) sit down to answer your questions -- and make up a few of their own -- in Moviefone's signature series ... and things get unpredictable in record time. Topics discussed include making dinner arrangements with co-star Robert Downey Jr., creative uses for discarded toilets, and a not-entirely-scientific numerical breakdown of eating spiders in your sleep. Oh, also, Tom Holland recalls his first (and still best) kiss.
"Spider-Man: Homecoming," directed by Jon Watts and starring Tom Holland, Michael Keaton, Robert Downey Jr., Marisa Tomei, Jon Favreau, Zendaya, and Donald Glover, opens in theaters everywhere July 7th.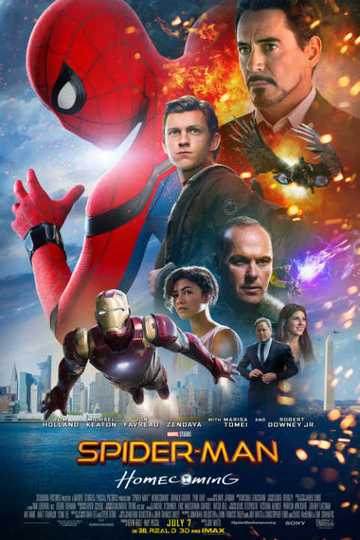 Spider-Man: Homecoming
Following the events of Captain America: Civil War, Peter Parker, with the help of his mentor Tony Stark, tries to balance his life as an ordinary high school student in Queens, New York City, with fighting... Read More