 "Are you ready?"
That's the questioned posed in the first trailer for "Ready Player One," released Saturday during San Diego Comic-Con. The preview brings us to Cleveland, Ohio, in the year 2045, a time when the younger generation is known as the "missing millions" because they have nowhere left to go. However, they have one escape: the OASIS.
As described in the trailer, the OASIS is "a world where the limits of reality are your own imagination." For our hero, Wade (Tye Sheridan), that means a lot of crazy adventures, from battles with giant creatures to zooming around in one vehicle after another. That becomes especially true when he winds up competing in a treasure hunt for the game's late founder's fortune.
The film is directed by Steven Spielberg and is based on the novel of the same name by Ernest Cline. The cast also includes Mark Rylance, Simon Pegg, T.J. Miller, Olivia Cooke, Ben Mendelsohn, and more.
"Ready Player One" is due out March 30, 2018.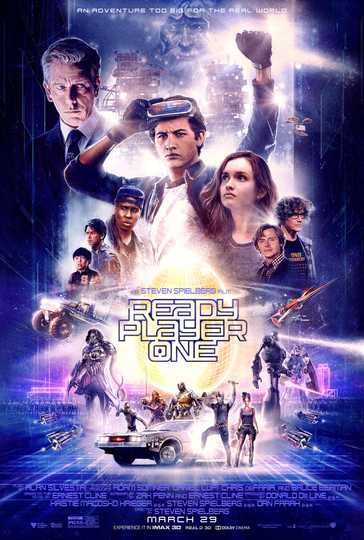 Ready Player One
When the creator of a popular video game system dies, a virtual contest is created to compete for his fortune. Read More