 Can what was lost now be found in "Maze Runner: The Death Cure"?
A new, full-length trailer is available for the final movie in the YA dystopian trilogy, which sees Thomas (Dylan O'Brien) and his gang of Gladers trying to save their friends by breaking into the Last City, a WCKD stronghold with the most dangerous labyrinth yet.
Along their journey, Thomas confronts onetime friend Teresa (Kaya Scodelario) and may have to make a very tough choice when Ava Paige (Patricia Clarkson) tells him, "You can save your friends, or you can save us all."
"The Maze Runner" movies are among the few YA franchises left, after "Hunger Games" concluded and the "Divergent" series faltered.
The final movie was delayed after O'Brien suffered a serious on-set injury and had to be hospitalized. "It wasn't an easy journey back," he said in September, noting he nearly didn't return to the project.
"Maze Runner: The Death Cure" opens in theaters February 9.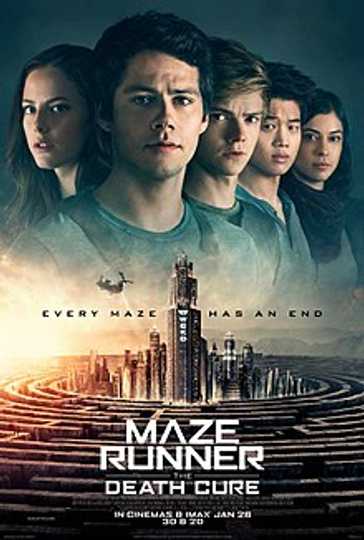 Maze Runner: The Death Cure
Thomas leads his group of escaped Gladers on their final and most dangerous mission yet. To save their friends, they must break into the legendary Last City, a WCKD-controlled labyrinth that may turn out... Read More