 You stay "f*cking" classy, "Saturday Night Live"!
Season 43 returned from winter break with its first episode of 2018 on Saturday, Jan. 13. It was filled with cameos and curses, and managed to pull them off splendidly. "Three Billboards" star Sam Rockwell was the host, and he aired a live f-bomb when he told the "kids" in the "Science Show" sketch they couldn't be so "f*cking stupid." Cecily Strong and Mike Day did a good job playing off the f-bomb, which was bleeped in SNL's YouTube sketch but saved on Twitter:
That would be an F bomb by Sam Rockwell on Saturday Night Live!!! #SNLpic.twitter.com/kXLDUi3c7f

— Michael Klinck (@MichaelKlinck) January 14, 2018
Weekend Update co-anchor Colin Jost joined the fun by openly -- not accidentally -- saying "sh*thole":
"During an Oval Office meeting on Thursday, Trump attacked protections for immigrants from African countries, which he called s-holes. That's what NBC asked us to say, by the way. 'S-holes.' Even though the president can say 'sh*thole.' ... Oops."
haha pic.twitter.com/qUQ71b7Ln4

— Timothy Burke (@bubbaprog) January 14, 2018
In uncensored news, Steve Bannon finally revealed his face in the Cold Open sketch, and he was played by SNL legend Bill Murray.
Welcome to the show, Mr. Bannon. #SNLpic.twitter.com/805PXTv14k

— Saturday Night Live - SNL (@nbcsnl) January 14, 2018

Bill Murray joined fellow SNL alum Fred Armisen, who was born to play "Fire and Fury" author Michael Wolff in the fantastic "Morning Joe" cold open: "Saturday Night Live" continues with Jessica Chastain as host on Saturday, Jan. 20, with Troye Sivan as musical guest.
Want more stuff like this? Like us on Facebook.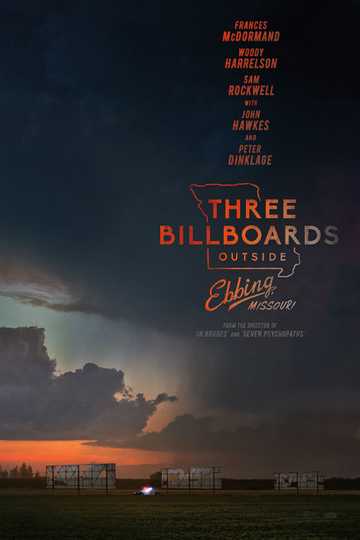 Three Billboards Outside Ebbing, Missouri
After seven months have passed without a culprit in her daughter's murder case, Mildred Hayes makes a bold move, painting three signs leading into her town with a controversial message directed at Bill... Read More