 The future is now on Netflix.
The streaming service dropped the first trailer for its upcoming movie, "Mute," from director Duncan Jones ("Moon," "Source Code"). The sci-fi project is a labor of love for Jones that has been in the works for over a dozen years.
Alexander Skarsgard stars as a mute bartender searching for his missing girlfriend in the grim, shadowy streets of near-future Berlin. Paul Rudd and Justin Theroux play irreverent U.S. Army surgeons who get involved with his journey, all while pursuing a mission of their own.
Jones has described the story as a "sci-fi 'Casablanca,'" with noir elements in a "Blade Runner"-like dystopian world. The movie is set in the same universe as the director's "Moon" and Sam Rockwell makes a cameo as his character from that film.
The project has been in development so long that Jones even called it his "Don Quixote," referencing Terry Gilliam's famously doomed attempt at a film adaptation.
So some of you may be aware that I have previously called @Mute my "Don Quixote." I did this, as much like Terry Gillian's fabled film of that name, it seemed everything was against Mute ever being made. In fact, here's an early draft... from 2003! pic.twitter.com/p4LhzmMXOi

— Duncan Jones (@ManMadeMoon) January 19, 2018
"Mute" begins streaming Feb. 23 on Netflix.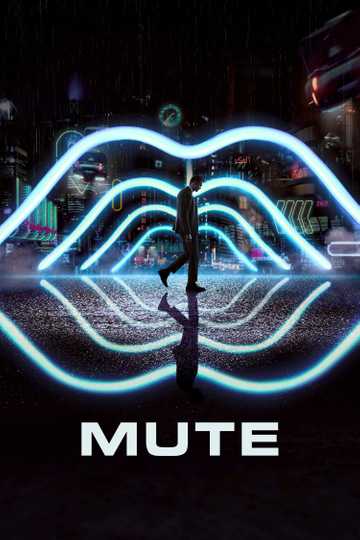 Mute
A mute man with a violent past is forced to take on the teeming underworld of a near-future Berlin as he searches for his missing girlfriend. Read More