 Did Netflix's ambitious gamble on "The Cloverfield Paradox" pay off? Like another sci-fi Netflix original, "Bright," it received scathing reviews, but millions still tuned in, according to Nielsen numbers.
"Cloverfield Paradox"'s post-Super Bowl debut was only announced during the game, so those terrible reviews hadn't hit yet. According to just-released Nielsen numbers, the space-set sequel pulled in 2.8 million U.S. viewers within the first three days. And 5 million watched in the first week.
Impressive, but not compared to the 11 million viewers who watched the much-hyped "Bright" during its first three days of release, according to Nielsen. They did not release seven-day figures for the Will Smith cops-and-Orcs flick, which is now one of Netflix's most-watched original titles of all time.
Fans were expecting the third "Cloverfield" film, formerly called "The God Particle," to hit theaters, not Netflix, so the realization that "Oh my god I can watch it right now!" made it an immediate must-stream. Netflix reportedly paid Paramount $50 million for the rights to the film. (So that works out to $10 per viewer so far.) As for its new sci-fi TV series, "Altered Carbon," Nielsen reports that 3.7 million subscribers have tuned in in the first three days. That's nowhere near the return of "Stranger Things," which drew 15.8 million viewers. But then again, "Stranger Things" already had a dedicated fan base to propel its second season.
Netflix hasn't released its own data on these titles. Those numbers might be a lot higher since Nielsen ratings only cover the U.S. and don't track viewers who watch on their mobile devices or computers.
Naturally, "Bright 2" has already been greenlit. And J.J. Abrams promises a fourth "Cloverfield" movie is in the works.
As for more "Altered Carbon," even if there is a second season, it seems unlikely star Joel Kinnaman will be back, since he's just signed up for a series based on the movie "Hanna."
[Via Variety]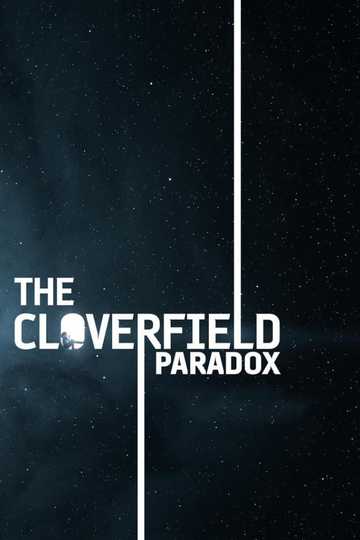 The Cloverfield Paradox
Orbiting above a planet on the brink of war, scientists test a device to solve an energy crisis and end up face-to-face with a dark alternate reality. Read More