April 11th, 2018
by Gina Carbone
'Avengers: Infinity War' Tickets Outselling Last 7 MCU Movies Combined
Combined! Plus, double the "Black Panther" pre-sales at this time.
If you don't already have tickets to see "Avengers: Infinity War," you may be pushing your luck. Fandango just reveled that "Avengers 3" is outselling the last seven Marvel Cinematic Universe movies combined in pre-sales.
As a reminder, the last seven MCU movies are...
"Black Panther"
"Thor: Ragnarok"
"Spider-Man: Homecoming,"
"Guardians of the Galaxy Vol. 2"
"Doctor Strange"
"Captain America: Civil War"
"Ant-Man"
It's not surprising to hear that "Infinity War" is kicking butt, but "Civil War" and "Black Panther" set pre-sales records, too. So for "Avengers 3" to be doing so well that it beat both, and combined those other movies? Hot damn. It's like "Avengers 3" is Thanos itself, destroying everything in its path. Run!
Fandango added that "Infinity War" is selling more than double the amount of tickets "Black Panther" sold at this point in its sales cycle, just over two weeks ahead of release date. All we've seen since February is headlines about how many records "Black Panther" has broken at the box office, so get ready for more of that.
"'Infinity War' has built up such unprecedented anticipation that it's pacing to break records, the likes of which we have never seen before for a superhero movie," said Fandango Managing Editor Erik Davis in a statement. "Moviegoers are rushing to guarantee their seats in advance for what is sure to be one of the most talked-about movies of the decade."
Well, if it doesn't break every record at this point it's going to be labeled "disappointing." It's tracking to make over $200 million in its April 27 U.S. opening weekend. If "Infinity War" gets the usual MCU approval from critics and fans, that should give it legs to stay at the top of the box office around the world for a long time.
Question 1: How long will it take to reach $1 billion worldwide? Less time than the 26 days for "Black Panther," 24 for "Civil War" and "Age of Ultron," 22 for "Iron Man 3," and 19 for "The Avengers"?
Question 2: Will "Deadpool 2" top it when it opens May 18 or will it have to settle for second?
Question 3: Do you still need to get tickets? Head here for showtimes and tix.
[Via: TheWrap]
Want more stuff like this? Like us on Facebook.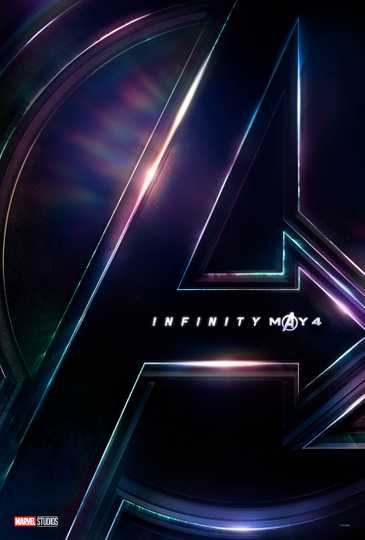 Avengers: Infinity War
As the Avengers and their allies have continued to protect the world from threats too large for any one hero to handle, a new danger has emerged from the cosmic shadows: Thanos. A despot of intergalactic... Read More