 While out promoting her new film "Tully," Charlize Theron confirmed that a follow-up to her dynamite action film "Atomic Blonde" film is in the works.
"We're working on a sequel," she said during a Q&A at the San Francisco Film Fest. Despite the punishing action sequences in the film she says that doing her own stunts was definitely worth all the pain.
While we don't have any more details on the sequel, we'll be thrilled to see more of her ass-kicking spy, Lorraine Broughton. The 2017 action film was set in Berlin in 1989, so a follow-up would likely be set a year or two later.
She also admitted she's "stalking" director Lynne Ramsay, whose dark new film "You Were Never Really Here" is drawing critical acclaim.
"People confuse this rich pool of [talented women] that we have with a cause, but when these people are playing at a level, why would we not want to be a part of that? Hopefully now there will be more opportunities given. I try with my company to provide many of those opportunities," Theron said.
(And hey, did you know that her production company, Denver and Delilah Productions, is behind Netflix's "Mindhunter"? And that she's the one who brought it to director David Fincher?)
She also took a moment to honor Frances McDormand's "women stand up" Oscar speech, and the unusual present she sent the "Three Billboards" star:
"Can I say how much I love that f***ing woman?" said Theron. "She is my f***ng hero. I sent her a pair of panties that day after she won, printed: 'Yeah, I'm a f***ng woman.' She took that moment, realizing the climate we're in right now. It didn't feel politicized or obnoxious; it felt real and raw and truthful. It was a tricky thing to do. She unified us and has now changed the thought process, me included. For anyone who has a production company or is making films, we have to start thinking differently. We have to."
"Tully," which premiered at the Sundance Film fest, opens May 4. The movie reunites her with "Young Adult" director Jason Reitman.
[Via IndieWire]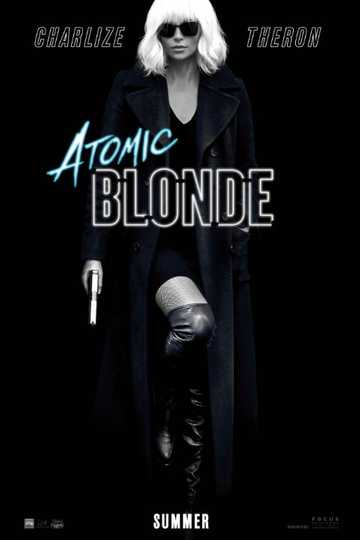 Atomic Blonde
An undercover MI6 agent is sent to Berlin during the Cold War to investigate the murder of a fellow agent and recover a missing list of double agents. Read More