 At a loss for what to watch this week? From new TV, we've got you covered.
New Video on Demand, Rental Streaming, and Digital
• "Black Panther"
Take Wakanda home with you -- forever! -- when the box office juggernaut arrives on Digital HD and Movies Anywhere this Tuesday, May 8. Just a week later, on May 15, you can pick up the physical Blu-ray/DVD/4K Ultra HD discs, and the movie will also be available On Demand. Digital exclusives include In World Wakanda Tourism Ads. The Blu-ray is packed with extras, including deleted scenes, a gag reel, commentary from director Ryan Coogler, and more.
• "Terminal"
Have you seen the crazy trailer for this thing? The dark crime thriller stars Margot Robbie in what looks like half a dozen different roles, plus Simon Pegg, Mike Myers, Max Irons, and Dexter Fletcher. "In the dark heart of a sprawling, anonymous city, 'Terminal' follows the twisting tales of two assassins carrying out a sinister mission, a teacher battling a fatal illness, an enigmatic janitor and a curious waitress leading a dangerous double life." It opens in select theaters, and will be available on VOD and Digital HD, this Friday, May 11.
• "DreamWorks The Adventures of Rocky & Bullwinkle" (Amazon Prime)
Moose and squirrel are back! This serialized comedy debuts on Amazon Prime Video Friday, May 11. "As Rocky and Bullwinkle's innocent and silly ambitions to become rock stars or find lost treasure end up dovetailing with Fearless Leader's sinister plans to take over the world, our heroes are set on a collision course with notorious super spies Boris Badenov and Natasha Fatale." Check out the trailer.
• "Another Kind of Wedding"
This romantic comedy -- also called "Someone Else's Wedding" in Canada -- will be released in theaters/on demand/iTunes on May 11. Jessica Paré, Kathleen Turner, Jessica Parker Kennedy, Kevin Zegers, Frances Fisher, and Wallace Shawn star in the story of a fractured family forced to confront what tore them apart at the eldest son's wedding. That son, Matthew, is marrying a woman named Louisa, who used to be in love with Matthew's younger brother, Kurt.
That's the focus of the exclusive clip below, featuring Jessica Parker Kennedy (Louisa) and Kevin Zegers (Kurt):• "The Pass"
Russell Tovey and Arinzé Kene star in this BAFTA-nominated drama on EST/VOD May 8, following two professional soccer players who share a kiss the night before their big game. "In a sporting world where image is everything, this surprising 'pass' sets the men up for a contrasting decade of fame and failure, full of secrets and denial."
Here's an exclusive clip from the movie:
***
New on DVD and Blu-ray
• "Fifty Shades Freed"
The final film in this sexy trilogy arrives on 4K Ultra HD, Blu-ray, and DVD on May 8. "Fifty Shades Freed" comes with the theatrical version and a steamy unrated version, plus extras like a deleted scene, cast interviews, and behind-the-scenes featurettes.
Here's an exclusive clip from "An Intimate Conversation with EL James and Eric Johnson," which features the series author and movie actor (Jack Hyde) discussing the film, favorite moments, themes, etc.:• "Batman Ninja"
Batman finds himself transported from modern Gotham City to feudal Japan in this DC animated film out on Blu-ray and DVD on May 8. Behind-the-scenes featurettes include "East / West Batman" and "Batman: Made in Japan"; plus "New York Comic Con Presents Batman Ninja."
• "Paradox"
This action film marks the third installment in the SPL martial arts franchise, after 2005's "SPL: Sha Po Lang," and 2015's "SPL II: A Time for Consequences." The film -- starring Tony Jaa, Louis Koo, Wu Yue, and Hanna Chan -- arrives on Digital, Blu-ray, and DVD on May 8.
***
• "Evil Genius: the True Story of America's Most Diabolical Bank Heist" (Netflix Original)
This is probably what our Friday night is gonna look like, just binge-watching this four-part documentary series. Here's the trailer, and here's more about it:
"2:28 PM. August 28, 2003. A man walks into a bank with a bomb locked around his neck. This is a true story.

In 2003 in Erie, Pennsylvania, a robbery gone wrong and a terrifying public murder capture the nation's attention, and a bizarre collection of Midwestern hoarders, outcasts, and lawbreakers play cat-and-mouse with the FBI. Eventually, a middle-aged mastermind named Marjorie Diehl-Armstrong — once a town beauty, now a woman grappling with mental illness — is arrested. But 15 years later, Evil Genius proves there's more to the conspiracy and murders than was ever thought."
• "Safe" Season 1 (Netflix Original)
Dexter is British now! "After his teenage daughter goes missing, widowed surgeon Tom Delaney (Michael C. Hall) begins unearthing dark secrets about the people closest to him." Check out "Safe" starting May 10, and watch the trailer right now.
• "The Kissing Booth" (Netflix Film)
Joey King stars in this high school romantic comedy available on Netflix May 11. "A pretty, teenage girl who has never-been-kissed, finds her life turned totally upside down when she decides to run a kissing booth and unexpectedly ends up locking lips with her secret crush."Jacob Elordi, Molly Ringwald, Meganne Young, Joel Courtney, D. David Morin, Byron Langley, and Morne Visser costar. Check out the trailer, which debuted last week to close to 3 million views.
• Also new this week are fresh seasons of Netflix's "Spirit Riding Free" (Season 5) and "Bill Nye Saves the World" (Season 3).
***
TV Worth Watching
• "Patrick Melrose" Series Premiere (Saturday on Showtime at 9 p.m.) Benedict Cumberbatch -- aka Doctor Strange, aka Sherlock Holmes -- returns to TV for another leading name role in this five-part limited series premiering May 12. Here's Showtime's synopsis for the first episode, "Bad News": "In the grip of his addictions, Patrick Melrose must fly to New York to collect his father's ashes; over the course of a lost weekend, Patrick's search for satisfaction sends him into a nightmarish spiral." Jennifer Jason Leigh, Hugo Weaving, Anna Madeley, and Allison Williams costar.
• "The Big Bang Theory" Season 11 Finale (Thursday on CBS at 8 p.m.)
This week is packed with season finales as the 2017-2018 seasons start to wind down and the summer shows prepare to melt our brains. One season finale to watch is TBBT Season 11's big wedding for Sheldon and Amy. Guest stars include Mark Hamill, Kathy Bates, Laurie Metcalf, Will Wheaton, and Jerry O'Connell. Here's the synopsis for "The Bow Tie Asymmetry": "When Amy's parents and Sheldon's family arrive for the wedding, everybody is focused on making sure all goes according to plan - everyone except the bride and groom."
• "Meghan Markle: An American Princess" (Friday on FOX at 8 p.m.)
Royal wedding fanatics, this one is for you: American "Suits" actress Meghan Markle is marrying British Prince Harry on May 19 at Windsor Castle. A week before the wedding, Fox will air this two-hour special on Meghan's life, featuring behind-the-scenes and archival footage. There will also be interviews with people who actually know her -- like her half-sister -- along with other people ... like Piers Morgan.
Want more stuff like this? Like us on Facebook.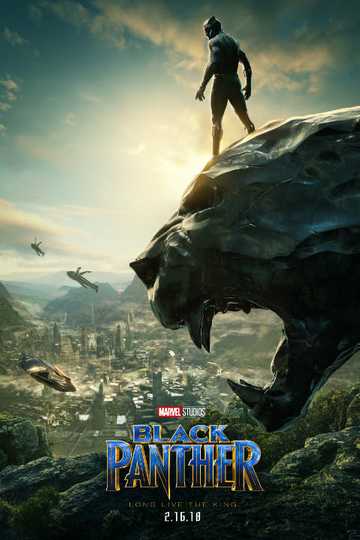 Black Panther
King T'Challa returns home from America to the reclusive, technologically advanced African nation of Wakanda to serve as his country's new leader. However, T'Challa soon finds that he is challenged for... Read More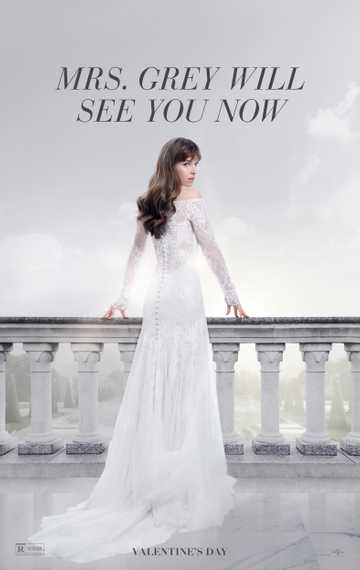 Fifty Shades Freed
Believing they have left behind shadowy figures from their past, newlyweds Christian and Ana fully embrace an inextricable connection and shared life of luxury. But just as she steps into her role as Mrs.... Read More