 There's no concrete plan to make a Lando Calrissian "Star Wars" spinoff flick just yet (that honor is reportedly going to Obi-Wan Kenobi next), but that hasn't stopped "Solo: A Star Wars Story" star Donald Glover from fantasizing about the possibility. In a new interview, the actor revealed that he'd be interested in starring in -- and maybe even writing -- a film about the space hustler someday, and already has a TV-inspired idea in mind.
While chatting with Entertainment Weekly about a potential "Lando" movie, Glover said he would definitely be down for such a flick.
"It would always be fun to be Lando again," the actor told EW. "I would love to do it again."
Part of the appeal, Glover added, was that Lando mostly roams in a separate realm from the Skywalker clan, whose story is "almost like the Bible" at this point.
"I feel like out here its like, yeah, we're just like husters and gamblers and space pirates, essentially, so you can do a lot more and have a lot more fun," the actor explained of the universe explored in "Solo."
Also fun? The opportunity for Glover to write his own "Lando: A Star Wars Story" some day. Though Lucasfilm has already made it clear that it has no such flick in the works just yet, the actor mused about the possibility, telling EW that there was a TV character whose essence he'd like to portray.
"It would be cool to see, like, 'Frasier in Space' — like, a high-end guy in space," Glover explained. "All of these characters are very specific and they have very specific points of view, so it's always going to be fun to see them traveling around to a planet that is the opposite of what they're used to."
It's probably going to be a while before any such film materializes, but with Glover and his boundless creativity on board, we have no doubt it will be worth the wait. In the meantime, fans can get their Lando fix for now when "Solo: A Star Wars Story" opens this Friday, May 25.
[via: Entertainment Weekly]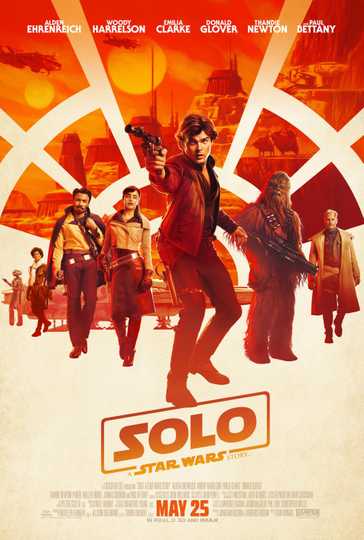 Solo: A Star Wars Story
Through a series of daring escapades deep within a dark and dangerous criminal underworld, Han Solo meets his mighty future copilot Chewbacca and encounters the notorious gambler Lando Calrissian. Read More