 Move over, Anjelica Huston's "The Witches." Roald Dahl's dark fantasy novel is casting another spell on the big screen.
According to Variety, Robert Zemeckis is in final negotiations to direct "The Witches," with this version said to be more rooted in the original source material than the 1990 film's loose adaptation.
Zemeckis ("Back to the Future," "Death Becomes Her") is also writing the script, Variety reports. He's producing with ImageMovers partner Jack Rapke, along with -- talk about a strong fantasy/horror pedigree right out of the gate! -- Best Director Oscar winners Alfonso Cuaron ("Gravity") and Guillermo del Toro ("The Shape of Water"). Guillermo del Toro had once planned to direct but dropped out from a scheduling conflict.
Here's the general description for "The Witches," which was published in 1983 by the author of "Charlie and the Chocolate Factory" and "The BFG":
"This is not a fairy tale. This is about real witches.

Grandmamma loves to tell about witches. Real witches are the most dangerous of all living creatures on earth. There's nothing they hate so much as children, and they work all kinds of terrifying spells to get rid of them. Her grandson listens closely to Grandmamma's stories—but nothing can prepare him for the day he comes face-to-face with The Grand High Witch herself!"
Anjelica Huston played the Grand High Witch in the 1990 movie.
Stay tuned for updates on this new film's casting and the theatrical release date.
Want more stuff like this? Like us on Facebook.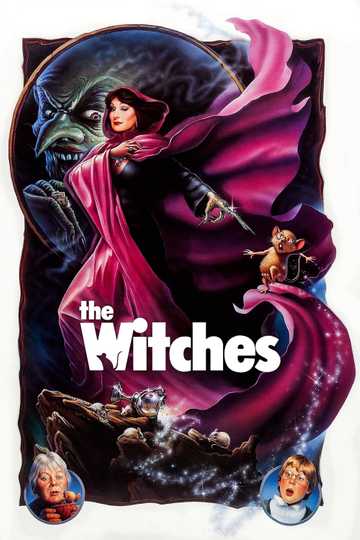 The Witches
A young boy named Luke and his grandmother go on vacation only to discover their hotel is hosting an international witch convention, where the Grand High Witch is unveiling her master plan to turn all... Read More