 After some behind the scenes shuffling, that rumored "Bad Boys" TV spinoff centered around Gabrielle Union's "Bad Boys II" character is officially a go.
The series, titled "L.A.'s Finest," stars Union and Jessica Alba (who Union personally recruited for the project, according to The Hollywood Reporter), and was initially in development at NBC, but is now set to debut on Charter Communications' Spectrum cable platform instead. This will be Charter's first original scripted series.
Here's the show's official synopsis, per THR:
L.A.'s Finest follows Syd Burnett (Union), last seen in Miami taking down a drug cartel, who has left her complicated past behind to become an LAPD detective. Paired with a new partner, Nancy McKenna (Alba), a working mom with an equally complex past, Syd is pushed to examine whether her unapologetic lifestyle might be masking a greater personal secret. These two women don't agree on much, but they find common ground when it comes to taking on the most dangerous criminals in Los Angeles in this character-driven drama.
The show has been picked up for 13 episodes, and will debut sometime in 2019. As THR notes, this deal is similar to what happened with the final two seasons of "Friday Night Lights," which were picked up by DirecTV and eventually aired on NBC. The plan is for "L.A.'s Finest" to debut on Spectrum before eventually airing on other networks, though no future home for the series was announced.
[via: The Hollywood Reporter]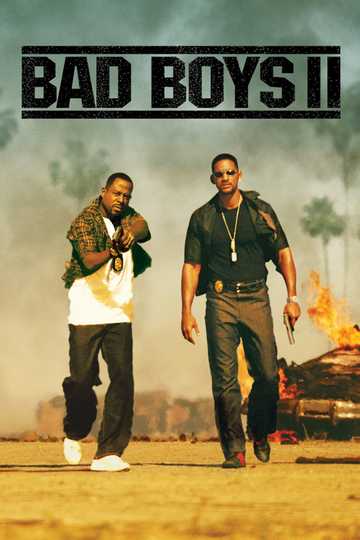 Bad Boys II
Out-of-control, trash-talking buddy cops Marcus Burnett and Mike Lowrey of the Miami Narcotics Task Force reunite, and bullets fly, cars crash and laughs explode as they pursue a whacked-out drug lord... Read More