The Merc With a Mouth is getting an extended encore at this year's San Diego Comic-Con, with a special "uncut" version of "Deadpool 2" set to screen at the fan event later this month.
Entertainment Weekly reports that the sequel -- alternatively titled "Deadpool 2: Uncut" and the "Super Duper $@%!#& Cut" -- will be the same version that audiences can see when they pick up the film's Blu-ray or digital release on August 21. But fans who secure a coveted Comic-Con ticket can watch it an entire month earlier, on Saturday, July 21.
The exact logistics of the event are still a bit unclear (EW reports that both 10 p.m. PST and 9:30 p.m. PST are listed as start times for the event), but you're going to need either a Saturday or weekend-long Comic-Con badge in order to buy tickets. The lucky few who do score a seat at the screening will be treated to "15 minutes of brand-new action and jokes lovingly inserted throughout," per EW.
Fox will also host a "Deadpool" panel earlier in the day, featuring titular star Ryan Reynolds and some unnamed "pals." The official listing for the event tells fans to "Expect dirty jokes, broken fourth walls, maybe some spandex, and real, live unicorns!* *Panel may not actually include mythical creatures."
More information about both events can be found on the official Comic-Con schedule here.
[via: Entertainment Weekly]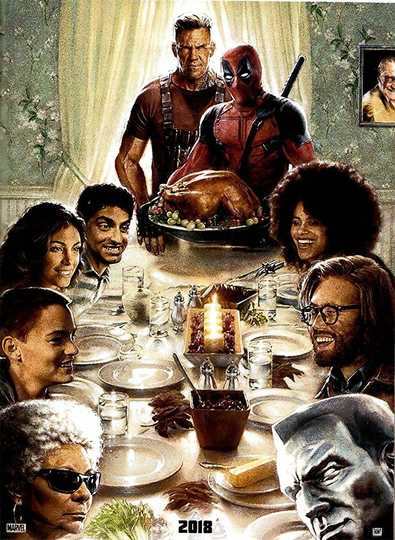 Deadpool 2
Wisecracking mercenary Deadpool battles the evil and powerful Cable and other bad guys to save a boy's life. Read More