'Peterloo' Trailer Recreates 1819 British Uprising Turned Massacre
The infamous 1819 massacre that took place in England is now coming to the big screen in "Peterloo."
Director Mike Leigh goes back to the historical drama well, which he so capably drew from in 2014's acclaimed "Mr. Turner." This time, he turns his eye to an uprising that occurred in St. Peter's Field in Manchester England in 1819.
After the end of the Napoleonic Wars, England's economy was suffering and the people were starving due to terrible laws passed by the 1 percenters in Parliament. That led to public demonstrations that were peaceful until British cavalry charged into St. Peter's Field with their sabres drawn against 80,000 people. Hundreds were injured and more than a dozen were killed.
That bloody episode was named Peterloo as an nod to the Battle of Waterloo and eventually helped spur democratic reform.
"Peterloo" stars Rory Kinnear, Maxine Peake, Neil Bell, Philip Jackson, Vincent Franklin, Karl Johnson, and Tim McInnerny and opens in theaters November 9.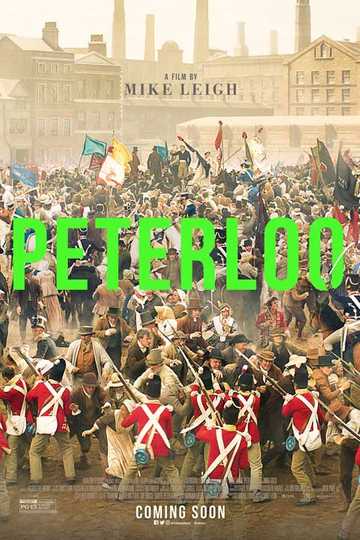 An epic portrayal of the events surrounding the infamous 1819 Peterloo Massacre, where a peaceful pro-democracy rally at St Peter's Field in Manchester turned... Read the Plot