August 29th, 2018
by Gina Carbone
Beyond Fest to Welcome David Cronenberg for 13-Film Celebration of His Career
Director David Cronenberg will return to Los Angeles for the first time in a decade for "Cronenberg with Cronenberg: A Retrospective of the New Flesh."
Beyond Fest just announced the 13-film celebration of Cronenberg's career for the 2018 festival.
Cronenberg will be joined by actors (including Geena Davis, Debbie Harry, Jennifer Jason Leigh), collaborators (including Howard Shore), and guest moderators for three screenings at the Egyptian Theatre.
Saturday, September 29th
"Cronenberg on Cronenberg" opens with an all-day marathon of Cronenberg's early films, "Shivers," "Rabid," "The Brood," and "Scanners." That night, Cronenberg will be joined by long-time collaborator Howard Shore for a 30th anniversary screening of "Dead Ringers," with director Mick Garris moderating a post screening Q&A.
Sunday, September 30th
A double bug bill of "The Fly" and "Naked Lunch" will play. Cronenberg will be joined by "The Fly" star Geena Davis and the composer of both films, Howard Shore.
Monday, October 1st
A double bill of "Videodrome" and "EXistenZ" plays. Cronenberg will be joined by composer Howard Shore, plus actresses Debbie Harry and Jennifer Jason Leigh. Director Leigh Whannell will moderate a Q&A between films.
BONUS
In addition to the Egyptian Theatre screenings, there will also be two double bills at the Aero Theatre:
"A History of Violence" and "Eastern Promises" and "Crash" and "Spider."
Tickets go on sale starting this Saturday, Sept. 1 at 10 a.m. through Fandango and Cinematheque.
Want more stuff like this? Like us on Facebook.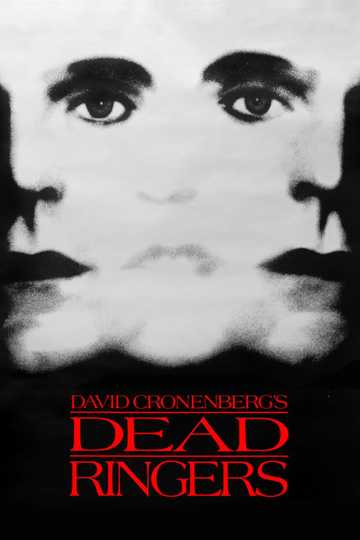 Dead Ringers
Elliot, a successful gynecologist, works at the same practice as his identical twin, Beverly. Elliot is attracted to many of his patients and has affairs with them. When he inevitably loses interest, he... Read More