New 'Fantastic Beasts: Crimes of Grindelwald' Trailer Reveals Big Nagini Surprise
A familiar name gets an entirely new face in the new trailer for "Fantastic Beasts: The Crimes of Grindelwald."
The trailer drops a surprising revelation: that actress Claudia Kim's mysterious character is none other than ... Nagini?! Yes, Lord Voldemort's snake and eventual Horcrux. Turns out she is a human Maledictus (meaning, her blood was cursed to turn her into a beast) and a member of a traveling circus.
The rest of the trailer highlights the dark turn this saga is taking, as Grindelwald (Johnny Depp) gathers together an army of wizards to rule against all non-magical beings. Dumbledore (Jude Law) enlists the help of Newt Scamander (Eddie Redmayne) to go to Paris and stop him.
Another tantalizing moment is seeing an even younger Dumbledore and Grindelwald and then the older versions gazing longingly at each other in the Mirror of Erised.
"Fantastic Beasts: The Crimes of Grindelwald" opens in theaters November 16.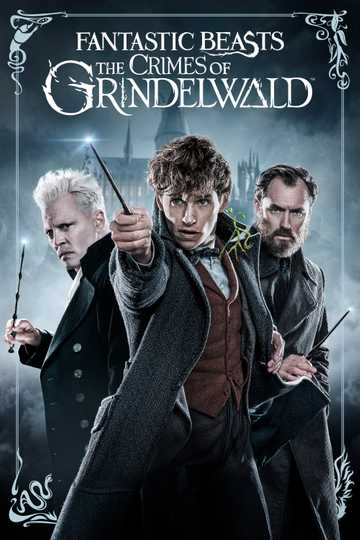 "Fate of one. Future of all."
2 hr 14 min
Nov 16th, 2018
Gellert Grindelwald has escaped imprisonment and has begun gathering followers to his cause—elevating wizards above all non-magical beings. The only one capable... Read the Plot