Reese Witherspoon Celebrates 'Pleasantville' With Touching 20th Anniversary Message
It's been 20 years since "Pleasantville" hit theaters, and the film still holds a special place in Reese Witherspoon's heart.
The actress celebrated the film's big anniversary with an Instagram post on Oct. 24. She included a throwback photo of herself with co-star Tobey Maguire, who played her character's twin. In her caption, she penned a sweet shoutout to Maguire and others who worked on the film with them.
"Can you believe it's been 20 years since #Pleasantville!?" Witherspoon wrote. "I have such fond memories of working on this film, with such unique & talented humans: Gary Ross, Tobey Maguire, Jeff Daniels, Joan Allen, Paul Walker...."
"Pleasantville" tells the story of twins Jennifer (Witherspoon) and David (Maguire), who are transported into the fictional black-and-white TV show "Pleasantvile." They assume the roles of two characters on the series, Mary Sue and Bud Parker, but they end up bringing changes to the town nonetheless. The film was called "one of the year's best" by critic Roger Ebert when it was released in 1998, and it won three Academy Awards.
How, well, pleasant that after two decades, Witherspoon can look back so fondly on "Pleasantville."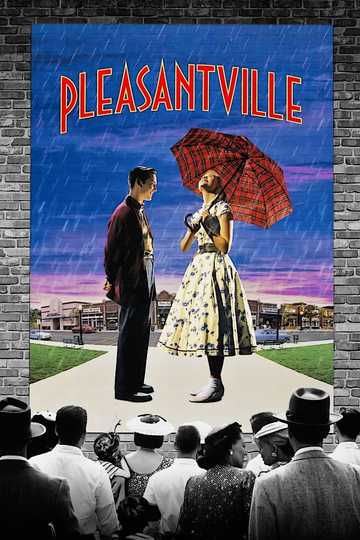 Pleasantville
Geeky teenager David and his popular twin sister, Jennifer, get sucked into the black-and-white world of a 1950s TV sitcom called "Pleasantville," and find a world where everything is peachy keen all the... Read More