The upcoming DC spinoff flick "Birds of Prey" may have found its villain -- and he's coming from a galaxy far, far away.
Multiple outlets are reporting that Ewan McGregor will join the film as Black Mask, a sinister villain who targets Batman in the comics. TheWrap, which first shared the news, says McGregor is "in final negotiations" for the role. (Deadline says it's already a done deal.)
According to TheWrap, Black Mask has a pretty twisted back story. Here's their breakdown of the character:
In DC Comics Black Mask is the criminal alias of Roman Sionis, who murdered his wealthy, status-obsessed parents to take control of the family corporation, then lost everything when he proved to be a terrible businessman. Seeking revenge on the people he blamed for his own failures — particularly Bruce Wayne and Wayne Enterprises — he returns, hidden behind an ebony black mask, at the head of a gang called the False Face Society.
McGregor joins Margot Robbie, reprising her "Suicide Squad" role of Harley Quinn, who heads up the Birds of Prey, a team of heroines and villainesses who band together to help save Gotham City. The cast also includes Jurnee Smollett-Bell (as Black Canary), Mary Elizabeth Winstead (as Huntress), and Rosie Perez (as Renee Montoya). Producers are still reportedly looking to cast a young Asian woman to play Cassandra Cain.
"Birds of Prey" is due to swoop into theaters on February 7, 2020.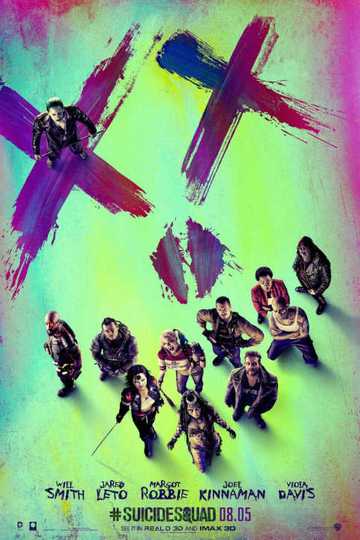 Suicide Squad
From DC Comics comes the Suicide Squad, an antihero team of incarcerated supervillains who act as deniable assets for the United States government, undertaking high-risk black ops missions in exchange... Read More