Full 'Dune' Remake Cast Confirmed as Production Begins
After months of exciting reports about the ever-expanding all-star cast of the upcoming "Dune" remake, Warner Bros. has officially confirmed the lineup, and announced that filming on the sci-fi epic has begun.
The film, based on the classic novel by Frank Herbert, is being helmed by Denis Villeneuve, who also co-wrote the script with Eric Roth and Jon Spaihts. The filmmaker previously revealed that he plans on splitting the project into two separate movies.
Leading the starry lineup of actors is Hollywood It Boy Timothée Chalamet, who will play the role of Paul Atreides. The rest of the impressive cast includes Jason Momoa, Rebecca Ferguson, Oscar Isaac, Zendaya, Josh Brolin, Javier Bardem, Stellan Skarsgard, Dave Bautista, Charlotte Rampling, David Dastmalchian, Chang Chen, and Stephen Henderson.
Here's the film's official synopsis:
A mythic and emotionally charged hero's journey, "Dune" tells the story of Paul Atreides, a brilliant and gifted young man born into a great destiny beyond his understanding, who must travel to the most dangerous planet in the universe to ensure the future of his family and his people. As malevolent forces explode into conflict over the planet's exclusive supply of the most precious resource in existence—a commodity capable of unlocking humanity's greatest potential—only those who can conquer their fear will survive.
"Dune" is due in theaters on November 20, 2020.
[via: The Playlist]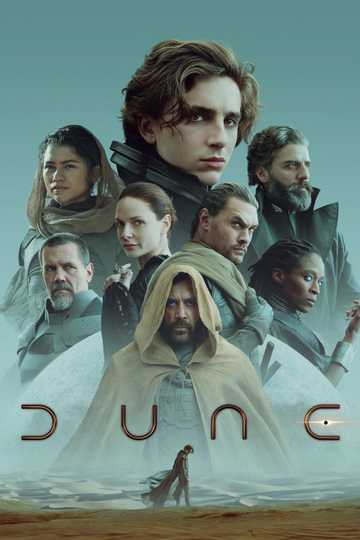 "It begins."
2 hr 35 min
Oct 22nd, 2021