Eyes have been on the upcoming Quentin Tarantino film "Once Upon a Time in Hollywood" since at least 2018, when it started adding high-profile stars like Margot Robbie, Brad Pitt, and Leonardo DiCaprio. As its release date gets closer, producers are clearing up a major misconception.
Given that there has already been concern over how the film will deal with the murder of Sharon Tate (Robbie), producers David Heyman and Shannon McIntosh gave EW more insight into the film. They made a point to note that "Once Upon a Time in Hollywood" is not about the Manson murders so much as it is about "a loss of innocence" and transition in the Los Angeles area.
"That's one of the big misconceptions to clarify," Heyman told EW.
To be fair, the confusion isn't totally unwarranted. The movie was once set to release on Aug. 9, the anniversary of Tate's murder. It has since been moved, but the choice did seem to emphasize the tragedy.
Heyman and McIntosh, however, emphasized how Tate represents a class of Hollywood in the film, along with characters Rick (DiCaprio) and Cliff (Pitt). While she shows "high Hollywood," as Heyman put it, Rick is a "declining star" and Cliff is more of an outsider.
Tarantino has also previously shared that the film is about the area where he grew up. He said in a statement last year that he was "excited to tell this story of an L.A. and a Hollywood that don't exist anymore." To EW, Heyman called it Tarantino's "most personal film" and added that it is "his memories of growing up in Los Angeles and being a fan of Hollywood."
We'll get to see for ourselves when the film opens July 26.
[via: EW]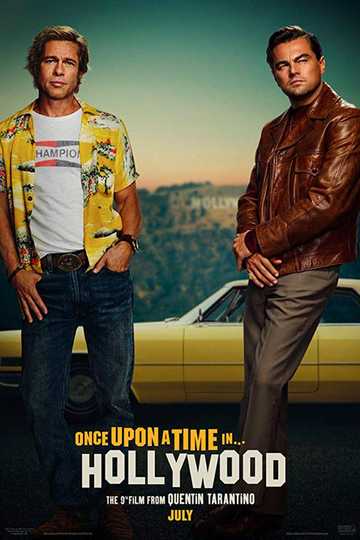 Once Upon a Time… in Hollywood
Los Angeles, 1969. TV star Rick Dalton, a struggling actor specializing in westerns, and stuntman Cliff Booth, his best friend, try to survive in a constantly changing movie industry. Dalton is the neighbor... Read More