May 9th, 2019
by Stephanie Topacio Long
'I Am Mother' Trailer: Hilary Swank Is at Odds With a Robot
The official trailer for Netflix's sci-fi thriller "I Am Mother" is here, and it pits Hilary Swank against a robot.
The film centers on a teenage girl (Clara Rugaard), who is being raised by a droid called Mother (voiced by Rose Byrne). She's the first in a new generation of humans that Mother is creating to repopulate the earth following the extinction of humankind. However, the arrival of an injured stranger (Swank) causes Daughter to question everything.
Swank's character isn't happy to be in the presence of a droid, and neither is Mother pleased by the stranger's appearance, as we see in the trailer. It's left to Daughter to sort of who's telling her the truth about the outside world. Watch below.
"I Am Mother" comes from director Grant Sputore and screenwriter Michael Lloyd Green. It premiered at the Sundance Film Festival in January, and Deadline reported in February that Netflix had acquired North American rights.  The film will debut on the streamer on June 7.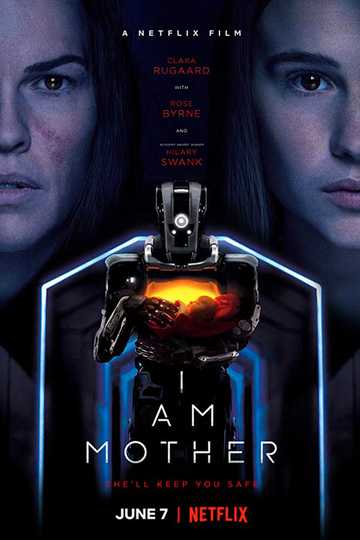 I Am Mother
1 hr 54 min
Jan 25th, 2019
A teenage girl is raised underground by a robot "Mother", designed to repopulate the earth following...Read More