'Jiu Jitsu' Cast Adds Frank Grillo, Rick Yune, More to Nicolas Cage Martial Arts Movie
The "Jiu Jitsu" fight is getting a bunch of new contenders.
Frank Grillo, Rick Yune, Tony Jaa, Marie Avgeropoulos and JuJu Chan are joining the cast of the sci-fi martial arts action movie starring Nicolas Cage and Alain Moussi ("Kickboxer").
The project comes from writer and director Dimitri Logothetis.
The movie is based on the comic book, which Logothetis also wrote with Jim McGrath. It centers on an ancient order of expert Jiu Jitsu fighters facing a fearsome alien invader called the Brax in a battle for Earth every six years. Cage's character and his team of Jiu Jitsu fighters band together with Moussi's character to defeat the Brax.
Grillo starred in DirecTV's MMA drama "Kingdom" and has appeared as Brock Rumlow/Crossbones in multiple Marvel movies, including "Avengers: Endgame."
Jaa starred in the "Ong-Bak" movies and appeared in "Furious 7." Yune has had roles in "Alita: Battle Angel" and "Olympus Has Fallen. Avgeropoulos is a major player on the CW drama "The 100." Chan appeared in "Crouching Tiger, Hidden Dragon: Sword of Destiny."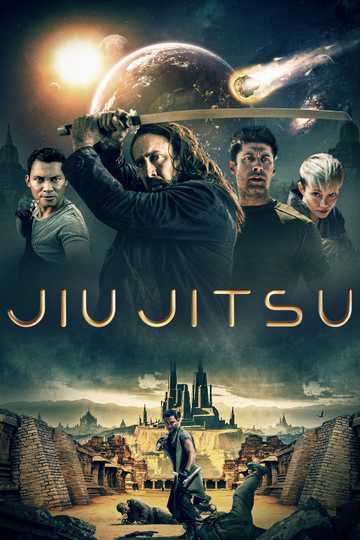 "From the darkness, the ultimate fighter rises."
1 hr 42 min
Nov 20th, 2020