'Playing With Fire' Trailer Turns John Cena's Tough Firefighter Into a Hapless Babysitter
Raging fires are easier to control than three unruly kids, as John Cena learns in the trailer for "Playing With Fire."
Cena stars as a straight-laced fire superintendent whose elite team of expert firefighters (Keegan-Michael Key, John Leguizamo and Tyler Mane) rescue three siblings from a wildfire.
Until their parents are found, the firefighters must take care of the kids, but quickly realize that no amount of training could prepare them for the challenge of babysitting. The firefighters have their lives, jobs and even their depot turned upside down as they  learn that kids are as wild and unpredictable as any fire.
This is definitely a family movie, featuring some light comedy mostly in the vein of slapstick and pratfalls. Cena puts his physicality to use as he takes spills and shots from the kids.
"Playing With Fire" opens in theaters November 8.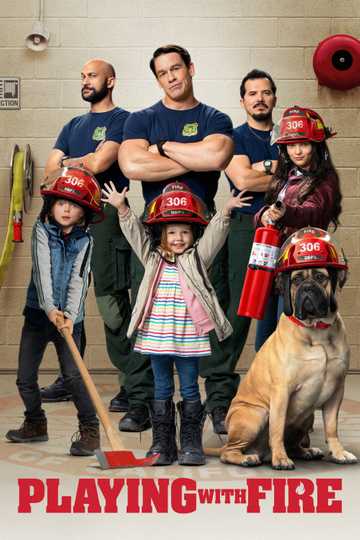 "0% Contained"
A crew of rugged firefighters meet their match when attempting to rescue three rambunctious kids. Read the Plot