Sometimes "just being Miley" has unexpected consequences.
With Miley Cyrus in the midst of a divorce from her husband of eight months, Liam Hemsworth, the actress-slash-singer decided to open up on Twitter Thursday about the split, revealing some interesting information about her career in the process. While the main purpose of her tweets was to deny cheating on Hemsworth, she also shared why she was fired from "Hotel Transylvania" in 2012. Cyrus had been set to play Mavis -- a role that eventually went to Selena Gomez -- and would have done so had it not been for a certain phallic cake, she says.
"I got kicked off hotel [sic] Transylvania for buying Liam a penis cake for his birthday and licking it," Cyrus wrote in one of her tweets.
I got kicked off hotel Transylvania for buying Liam a penis cake for his birthday and licking it.

— Miley Ray Cyrus (@MileyCyrus) August 22, 2019
Sony hasn't confirmed the news, but a source told THR that the photos did cause studio heavy-hitters to reconsider putting Cyrus in the role. A child star, she had led the Disney Channel series "Hannah Montana" from 2006 to 2011. From there, her image started to become much less family-friendly. Cyrus herself admitted in her tweets that she "was into partying" in her teens and early 20s and caused her fair share of scandals.
For all that she raised eyebrows in the past, though, Cyrus wrote that she has "learned from every experience" in her life and that she's grown up along the way.
"I am proud to say, I am simply in a different place from where i [sic] was when I was a younger," Cyrus added.
And even without "Hotel Transylvania," the entertainer has continued to do well for herself. Cyrus has released multiple albums since her 2012 firing, and her latest, "She Is Miley Cyrus," is on the way. Additionally, Cyrus has been a judge on "The Voice," starred in the miniseries "Crisis in Six Scenes," had a guest role in "Black Mirror," and more.
Cyrus is both a Grammy and a Golden Globe Award nominee, so she can have her cake and lick it too.
[via: Miley Cyrus/Twitter; h/t: THR]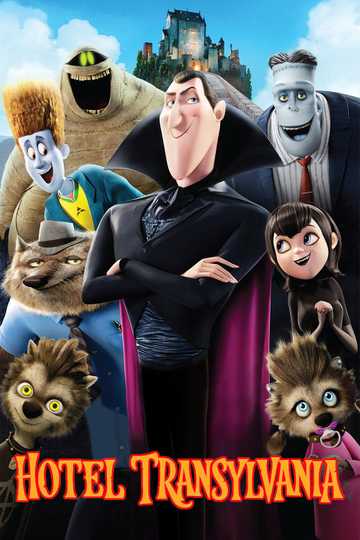 Hotel Transylvania
Welcome to Hotel Transylvania, Dracula's lavish five-stake resort, where monsters and their families can live it up and no humans are allowed. One special weekend, Dracula has invited all his best friends... Read More