Ghostbusters Day Brings News of New Movies, Shows and More
Fresh details on the 'Afterlife' sequel, an animated movie, a show, and VR experiences.
There was a lot of talk a few years ago – around the time that Paul Feig's 'Ghostbusters' was about to come out – about a big new universe being built around the idea of spook chasing. Visions of a Marvel-style connected series of stories (a GBCU?) danced in Sony's heads, but back then it was not to be.
Now, though, given the success of 'Ghostbusters: Afterlife' last year, it appears that the traps have been sprung, the containment facility breached, and all manner of ghostly goings-on are in the works, with a day – the same day the original 1984 'Ghostbusters' was released, calendar fans – dedicated to announcements about the future of the franchise.
First and foremost was word that Jason Reitman and Gil Kenan, who co-wrote 'Afterlife' (which Reitman also directed) are busy on the script for the sequel. Little was revealed about it other than it promises to chronicle "the next chapter in the Spengler family." That points to the return of Phoebe (McKenna Grace), Trevor (Finn Wolfhard) and their family for more ghost hunting.
And the movie's codename, "Firehouse" confirms (as with the shot of Ecto-1 driving into the city at the end of 'Afterlife' plus Ernie Hudson's Winston Zeddemore re-opening the original base of operations) that the new movie returns to the familiar environs of New York.
We also learned that Dark Horse has plans to publish a 'Ghostbusters' comic series that will bridge the gap between 'Afterlife' and the upcoming sequel.
Reitman and Kenan have also been developing an animated movie based on the concept, though didn't expand on what that might focus on. Could Feig's gang finally get their due again on screen? Or is this a whole new team? Either way, the pair is busy with the 'Afterlife' sequel, so the actual creative duties are being handled by co-directors Chris Prynoski and Jennifer Kluska and writer Brenda Hsueh.
And that's not all! There is also a plan for a new 'Ghostbusters' animated sequel, an interesting development, since the original characters already came to TV twice at least, via 'The Real Ghostbusters' and then 'Extreme Ghostbusters'. This new show is at a very early stage so far, with no writer attached to oversee it just yet. Still, despite their packed schedule, Reitman and Kenan will also have a hand in that.
There was also an emotional moment as Ivan Reitman Way – dedicated to Jason's late father, the man who produced and directed the first two 'Ghostbusters' films – was unveiled on the Sony Pictures lot in Culver City, along with the announcement of a virtual reality training simulator called 'Ghostbusters VR Academy' that will be cropping up in locations around the country.
It's clearly a good time to be a 'Ghostbusters' fan, and Sony will no doubt be hoping that we're gonna know who to call for years to come.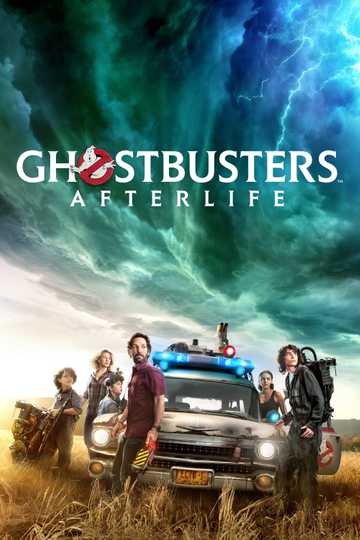 "Discover the past. Protect the future."