'Spider-Man: Across the Spider-Verse' Features Villains The Spot and The Vulture
More problems for Miles Morales and his fellow Spider-folk to worry about.
The annual Annecy International Animation Film Festival is happening now in France and one of the main attractions is a presentation about much-anticipated sequel 'Spider-Man: Across the Spider-Verse'.
Following on from 2018's Oscar-winning 'Spider-Man: Into the Spider-Verse', the new film is one of two sequels that will continue the adventures of Miles Morales (Shameik Moore) and Spider-Gwen (Hailee Steinfeld) as they combat threats from across the Spider-Verse.
Alongside the returning heroes, we'll see more from Spider-Man 2099 (AKA Miguel O'Hara, voiced by Oscar Isaac) and meet the likes of Jessica Drew/Spider-Woman), played by Issa Rae. And the clip from the festival also featured George Stacey, Gwen's policeman father, played by Shea Whigham.
"For those who are not hardcore canon nerds, The Spot is one of the deepest cuts in Spider-Man's rogue gallery," says co-director Kemp Powers in a statement. "But he has a super-power that really excited our entire team: His entire body is covered in little interdimensional portals that can send him anywhere he wants to go.
"We thought it would be really cool if the portals felt like living ink that had spilled or splattered on the comic artist's drawing," Powers told the Annecy crowd before screening test animation footage. "His very simple power provided endless exciting challenges and permutations for our team."
Voiced by Jason Schwartzman, the villain will feature a character design meant to call to mind an unfinished sketch, featuring blue construction lines that evoke a comic book artist's rough drawing before the work goes to an inker. Seen in the official tweet about the character in an early form, the design itself will evolve over the course of the film as the character changes and grows, taking on a more fearsome shape as he learns to better apply his own powers.
He's not the only problem our heroes will have to deal with – the movie also features a version of The Vulture, the longstanding Spidey villain most recently brought to screens by Michael Keaton in 'Spider-Man: Homecoming' (and seen in a brief moment in 'Morbius'). In 'Spider-Verse', he'll be voiced by Jorma Taccone, the Lonely Island team member who has cropped up in all the trio's movies including 'Hot Rod' and 'Popstar: Never Stop Never Stopping', plus a variety of other movies. Most recently, he lent his voice to 'Chip 'n Dale: Rescue Rangers'.
Both sequels are co-directed by Powers, Joaquim Dos Santos, and Justin K. Thompson, working from a script by Phil Lord, Chris Miller, and Dave Callaham.
We'll have to wait for 'Spider-Man: Across the Spider-Verse' as it won't be in theaters until June 2nd next year. And 'Spider-Man: Beyond the Spider-Verse' is even further away, arriving on March 29th, 2024.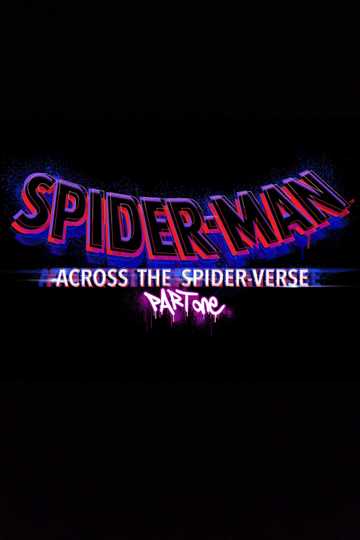 Miles Morales returns for the next chapter of the Spider-Verse saga, an epic adventure that will transport Brooklyn's full-time, friendly neighborhood Spider-Man... Read the Plot