'Tomb Raider' May Be on the Move As MGM Loses Movie Rights
MGM failed to greenlight a sequel by a specific deadline, so now other studios can bid to score the potential franchise. Lara Croft would never let this happen.
Looks like Lara Croft will be off on another different adventure.
According to a report in The Wrap, MGM has lost the rights to make future 'Tomb Raider' movies after failing to generate a sequel to 2018's Alicia Vikander-starring film by a strict deadline.
The company had had until May of this year to flash the greenlight on a new movie, but since that time has come and gone, a bidding war is now likely as other studios look to put in bids to nab the chance to bring the character to screens.
Created by game company Core Design in 1996, the title allows players to control fictional British archaeologist Lara Croft, who travels around the world searching for lost artefacts and infiltrating dangerous tombs and ruins.
'Tomb Raider' (and, later, 'Lara Croft: Tomb Raider') became a giant hit and pop cultural sensation, with multiple games across various platforms and any number of spin-offs. Square Enix currently controls the rights.
The game was famously first brought to theaters via 'Lara Croft: Tomb Raider' in 2001 and its 2003 sequel 'Lara Croft Tomb Raider: The Cradle of Life', both of which starred Angelina Jolie as the titular adventurer.
While they were both solidly successful, the movie franchise lingered in limbo for years until MGM partnered up with GK Films to nab the rights in 2013 and began to plot its own version.
That came to fruition in 2018 with the more simply titled 'Tomb Raider' directed by Roar Uthaug and starring Vikander as Croft. The movie made $274.6 million worldwide, and while it wasn't a giant hit, it was enough to spark sequel talk.
Yet while the next movie cycled through a couple of directors (British filmmaker Ben Wheatley, who has created the likes of 'Free Fire' and 'Kill List' was attached for a while, before being replaced by 'Lovecraft Country's Misha Green), nothing moved forward at any real speed.
The latest development is perhaps not too shocking, since Vikander herself admitted that a recent corporate move hadn't helped matters. "With the MGM and Amazon buyout, I have no clue. Now it's kind of politics," Vikander told 'Entertainment Weekly a few days ago. "I think Misha and I have been ready, so it's kind of in somebody else's hands, to be honest."
MGM didn't comment at the time, but now we know why. And it looks like Vikander will also have to hand the character off to someone else, as she's no longer attached to the movies.
We could theoretically see Paramount looking to grab the rights back and return to the world of Croft since it produced the 2000s movies. But it's highly unlikely that Jolie would want to squeeze back into the famous shorts and tank top. Time for another new Croft…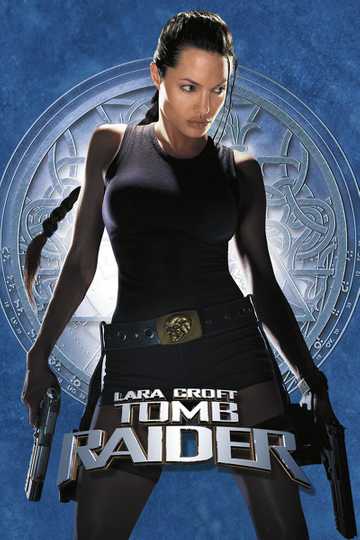 "Born into Wealth. Groomed by the Elite. Trained for Combat."
1 hr 40 min
Jun 11th, 2001