Nick Offerman and Janet McTeer Added to 'Mission: Impossible – Dead Reckoning Part Two'
Writer/director Christopher McQuarrie took to social media to reveal the latest additions to the hefty 'Mission: Impossible' ensemble for the eighth outing.
It might seem as though the next two 'Mission: Impossible' movies should already be in the can by now, but given Covid delays and cast scheduling, the cameras are indeed still cranking on 'Mission: Impossible – Dead Reckoning Part Two', the eighth instalment.
And now, as revealed by writer/director Christopher McQuarrie on twitter, we know that the cast has grown yet again: Nick Offerman and Janet McTeer are the latest additions.
That's not all – both McQuarrie and Offerman (virtually) stopped by the Light The Fuse Podcast to discuss the actor's experience on the movie.
"Nick is quite literally drinking from the firehose, getting his first full bore 'Mission: Impossible' seeing-how-the-sausage-is-made," McQuarrie said.
"It's really fun and fascinating. There's a handful of very high caliber actors that I'm getting to work with as well as the lead guy, and getting to toss the ball around is incredible," Offerman explained. "Getting to watch them deal with the fire hose technique is fascinating, because everybody brings a great deal of elan and panache and years of experience. And watching McQ and Tom do their thing, you can't really describe it to people. You have to be there. I've never seen anything like it. It's like they're painting an incredible mural and we're all the paints."
The full episode of the podcast lands on Wednesday, but you can hear a preview here.
No word on whom Offerman or McTeer are playing, though they could be government/military types – Offerman's character is pictured alongside Holt McCallany, who we know is playing the Secretary of Defense, and what looks to be Henry Czerny, returning from the original 'Mission: Impossible' as Eugene Kittridge.
McTeer, meanwhile, is seen with actors Mark Gatiss and Charles Parnell, the latter of whom appeared with Cruise in 'Top Gun: Maverick'.
The plot of the next two 'Mission' movies is still a closely-guarded secret, though from the first teaser, we did get some hints. The return of Kittridge points to more trouble from within the Impossible Mission Force, as Kittridge is giving off real villain vibes. He tells Ethan Hunt he's effectively on the wrong side of history and that the "ideals" he's been fighting for don't exist. There are shots of people being gassed with a mysterious green substance, explosions and all manner of chases.
And, of course, there are massive stunts, which as per usual, represent Tom Cruise putting his life on the line to up the spectacle with each movie.
McQuarrie has a massive cast across the new movies, as returning 'M:I' regulars Simon Pegg, Ving Rhames, Rebecca Ferguson and more recent additions including Vanessa Kirby are joined by new recruits Hayley Atwell, Pom Klementieff, Shea Whigham, Indira Varma, Cary Elwes, Esai Morales and Rob Delaney.
'Mission: Impossible – Dead Reckoning Part One' is due in theaters on July 14th, 2023, while 'Part Two' follows on June 28th, 2024.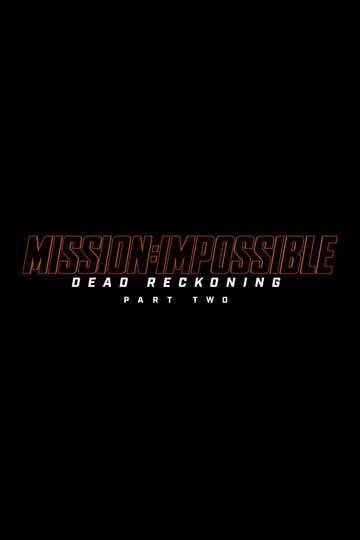 The eighth instalment of the Mission: Impossible franchise. Read the Plot