Brad Pitt, Aaron Taylor-Johnson and Bryan Tyree Henry Talk 'Bullet Train'
Moviefone speaks with the stars of 'Bullet Train' about their exciting new action movie. "He's just a bit of a whiner," Brad Pitt said of his character.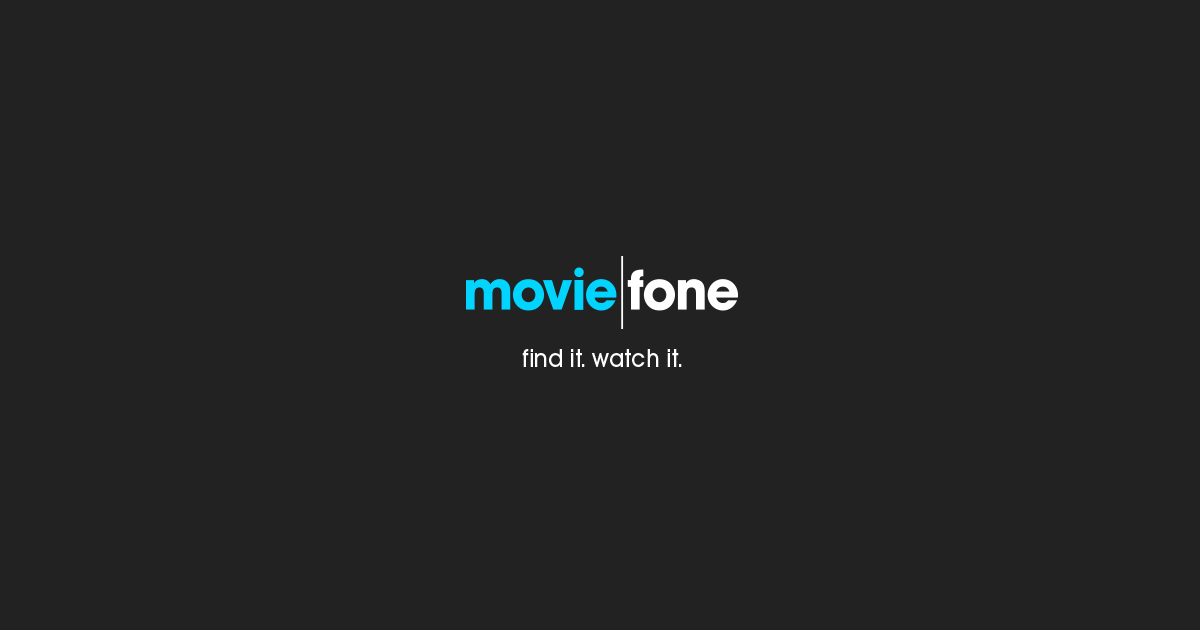 Opening in theaters on August 5th is the new action movie 'Bullet Train' from director David Leitch ('Atomic Blonde,' 'Deadpool 2' ).
The movie stars Oscar winner Brad Pitt as Ladybug, an assassin tasked by his handler (Sandra Bullock) with retrieving a valuable briefcase from a bullet train leaving from Tokyo to Kyoto.
However, once on board, he must battle other assassins like Lemon and Tangerine (Brian Tyree Henry and Aaron Taylor-Johnson), Prince (Joey King), Hornet (Zazie Beetz), The Wolf (Benito Antonio Martinez Ocasio), The Elder (Hiroyuki Sanada), and White Death (Michael Shannon) if he wants to survive and complete his mission.
Moviefone recently had the pleasure of speaking with Brad Pitt, Aaron Taylor-Johnson and Bryan Tyree Henry about their work on 'Bullet Train,' their wild characters, and working together on the movie.
You can read our full interview below or click on the video player above to watch our interviews with Brad Pitt, Aaron Taylor-Johnson, Bryan Tyree Henry, Hiroyuki Sanada, and director David Leitch.
Moviefone: To begin with, Brad your character in the film, Ladybug, believes he's unlucky. But some would say that he's actually very lucky and it's really just all about perspective. What was your perspective on Ladybug?
Brad Pitt: I think you just nailed it. Thank you very much, that was so easy. Yeah, that's it. I can't say it any better. He's just a bit of a whiner.
MF: Your character has a very peaceful approach to his mission. In real life, how does Brad Pitt maintain peace in his life?
BP: I don't know. Peace. That is the old struggle, isn't it? I don't know. I just got some lovely friends. I try to stay in nature. I try to stay creative. I try to stay centered and just relax.
Brian Tyree Henry: It takes a village to raise a Brad Pitt. It's all hands-on deck. See, you got to make sure that he's centered. You want to make sure he is taking his vitamins.
MF: Is that what it's like working on a Brad Pitt movie?
BP: Yeah. They'd give me pep talks when I get down. They'd come up and go, it's all right, buddy. You got this. I'd go, "Thanks, man." They were really supportive.
BTH: We really were there for him, man. He's incredibly needy.
BP: That's true. I'm a delicate flower, and it's in my contract too.
MF: Brian, your character and Aaron's character are partners in the film and referred to as "the twins.' Can you talk about their working relationship together?
BTH: You know what, man? I lucked out in the hugest way to have a co-star like Aaron Taylor-Johnson. He was the most amazing scene partner to have and the chemistry between he and I was immediate once we met. David Leitch let us play around with the relationship between Lemon and Tangerine, because we found that between Aaron and me. We just really got along and really cared about each other, so we wanted the audience to go along with that.
We wanted the audience to feel that. We just played. Honestly, I think that characters that you see really caring about each other and having such a good time, it's undeniable that you have to go along with them. So, that's what we wanted to bring to both of them because that's who we were. We were very carefree and wanted to have fun.
MF: Finally, Aaron what was it like for you working with Brad Pitt?
Aaron Taylor-Johnson: I love this man, honestly. It was important for us. But it was also really rare. That doesn't happen often, but we clicked instantaneously, and it was just magic. This guy's beautiful.
BP: These guys are so funny in this movie.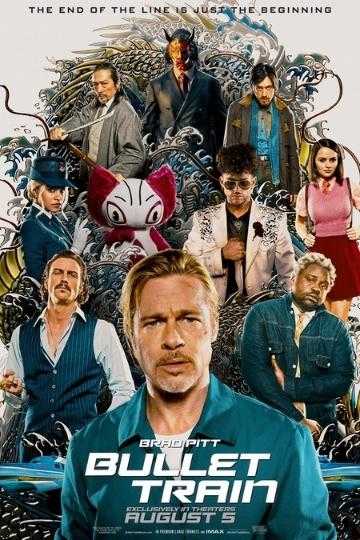 "The end of the line is just the beginning."
Showtimes & Tickets
Unlucky assassin Ladybug is determined to do his job peacefully after one too many gigs gone off the rails. Fate, however, may have other plans, as Ladybug's latest... Read the Plot