'Battle of the Sexes' Trailer Pits Emma Stone Against Steve Carell in Epic Tennis Match
One of the most famous tennis matches in history is coming to life on the big screen, with Emma Stone and Steve Carell facing off across the net.
"The Battle of the Sexes" trailer introduces Stone as decorated champion Billie Jean King and Carell as chauvinist has-been Bobby Riggs. In 1973, the latter challenges the former to a tennis duel, and their well-promoted rivalry was followed by rapt audiences around the world. The match would go on to spark the feminist movement and fight for gender equality.
The movie focuses on the lead-up to the battle, as well as the personal struggles of King and Riggs off court.
The trailer has the gauzy, earth-toned look of movies from the '70s, and Carell does a fine job of conveying both Riggs' vapid misogyny and somewhat-charismatic showmanship. As for recent Oscar winner Stone, it looks like her name could be in the mix again for awards this year.
"Battle of the Sexes" opens in theaters September 22.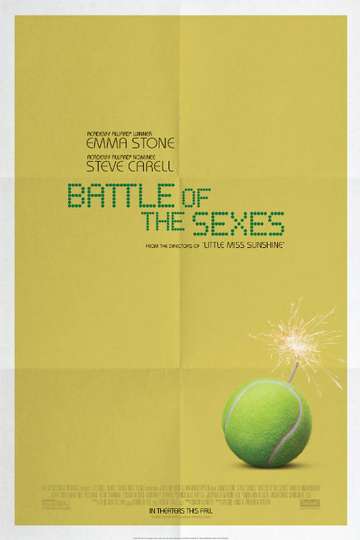 "He made a bet. She made history."
Showtimes & Tickets
The true story of the 1973 tennis match between World number one Billie Jean King and ex-champ and serial hustler Bobby Riggs. Read the Plot