'Downton Abbey' Movie Trailer Welcomes the King and Queen
Your majesties, welcome to "Downton Abbey."
The trailer for the follow-up movie to the Emmy-winning series is here, chock full of earls, countesses, marquesses, barons, and the aforementioned King George V and Queen Mary.
Picking up in 1927, the house is all aflutter when Lord Grantham (Hugh Bonneville), Lady Grantham (Elizabeth McGovern), and daughter Lady Mary (Michelle Dockery) receive a visit from the royals, which includes a two lavish meals and a parade.
But there's equal focus on the activity downstairs, with retired butler Carson (Jim Carter) stepping in to help Downton shine.
The trailer also hints at some big changes in the air, with Mary discussing possibly leaving Downton with maid Anna (Joanne Froggatt). There's also intrigue: gay butler Thomas Barrow (Rob James-Collier) seems to have a new love interest, finally! And as ever, the Dowager Countess (Maggie Smith) is there to deliver her signature witty opinions on it all.
"Downton Abbey" the movie opens in theaters September 20.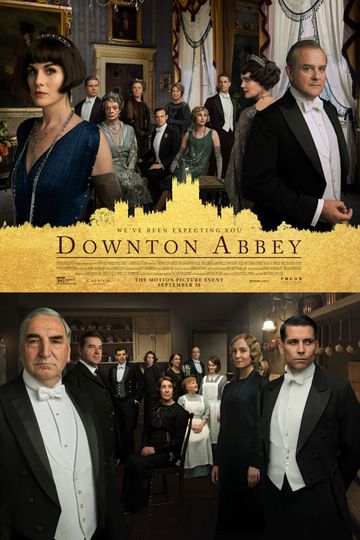 "We've been expecting you"
The beloved Crawleys and their intrepid staff prepare for the most important moment of their lives. A royal visit from the King and Queen of England will unleash... Read the Plot