'Goldfinch' Trailer: Ansel Elgort, Nicole Kidman Star in Adaptation of Donna Tartt's Award-Winning Novel
Let the awards season games begin — kicking off with the trailer for "The Goldfinch," the highly anticipated adaptation of Donna Tartt's bestselling and Pulitzer Prize-winning novel.
Angel Elgort stars as Theo Decker, who was 13 when his beloved mother was killed in a terrorist bombing at an art museum. In the aftermath, he takes a Dutch painting called "The Goldfinch" that was his mother's favorite.
As he struggles with grief, he's taken in by the wealthy socialite Mrs. Barbour (Nicole Kidman) and finds a friend and mentor in an antique shop owner (Jeffrey Wright).
The tragedy changes the course of his life, with Theo descending into a life of misadventures, failed romances, addiction, and crime.
Director John Crowley ("Brooklyn") weaves two time periods together — Theo's childhood and adulthood — rather than tell the story in a linear way, as the novel does.
The movie also stars Luke Wilson, Sarah Paulson, Denis O'Hare, and Finn Wolfhard.
"The Goldfinch" opens in theaters September 13.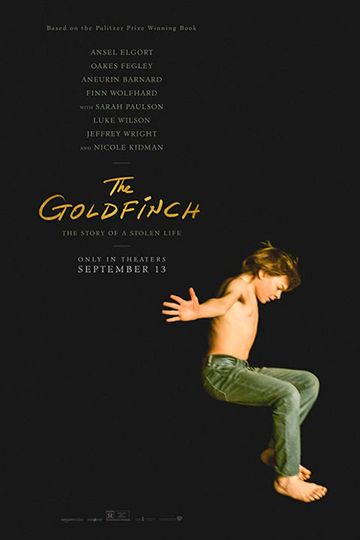 "The story of a stolen life"
2 hr 29 min
Sep 13th, 2019
A boy in New York is taken in by a wealthy family after his mother is killed in a bombing at the Metropolitan Museum of Art. In a rush of panic, he steals 'The Goldfinch',... Read the Plot