 "The Lego Movie" started unsuspectingly enough, with a single film and a manageable amount of buzz. Since 2014, though, it has grown into a huge franchise, consisting of sequels, spin-offs, a two-dimensional animated series (centered around the Unikitty character) and theme park attractions. Sure, it might have started with little bricks, but now the entire enterprise is enormous. With this week's release of "The Lego Movie 2," we thought we'd run down all of the building-block-based films, from worst to best.
4. 'The Lego Ninjago Movie' (2017) With "The Lego Ninjago Movie," the second Lego-branded animated film that year, a certain sense of franchise fatigue started to settle in, which isn't great considering that was only the third film in the series. "The Lego Ninjago Movie" took its cue from a line of the toys that already had animated series and direct-to-video movies, which is maybe why the concept already felt so threadbare. But the real reason this entry didn't connect was because it was just flashy and noisy without any soul. Oh well.
3. 'The Lego Batman Movie' (2017) A breakout character from "The Lego Movie," it was probably no surprise that Batman (voiced with gravely authority by Will Arnett) would get his own movie. (Well, it might have been a little surprising considering Batman was being represented in the canonical big screen DCEU and on TV in "Gotham.") As directed by the great Chris McKay, "The Lego Batman Movie" is full of inventive set pieces and loving deconstructions of the character and his surrounding mythology, but you can tell by the amount of credited screenwriters (!) that this was a tough nut to crack.
2. 'The Lego Movie 2: The Second Part' (2019) The latest "Lego Movie" is the first direct sequel to the original film. It's also the most ambitious movie since the first, weaving a complicated narrative that somehow merges the fanciful animated stylings of the first film (this time involving an apocalyptic wasteland and alien invaders) with the more grounded live-action material that was introduced at the end of the first film. Also: there are some really terrific musical numbers. (Franchise godheads Phil Lord and Chris Miller returned to write and produce.) It's crazily layered and beautifully crafted and sort of a marvel.
1. 'The Lego Movie' (2014) Simply put, the first "Lego Movie" was unlike anything anybody had ever seen before. Witty and keenly self-aware, with a style that warmly mimicked stop-motion animation while retaining a level of sophistication only achievable with computer-generated imagery, it was an unexpected delight that revealed further layers upon repeated viewings. While the movie, for most of its running time, is pure fun, it's the final act, which reveals the human world surrounding our characters and reiterates the movie's themes of creativity, childlike innocence and wonder, that turns it into a next-level animated classic.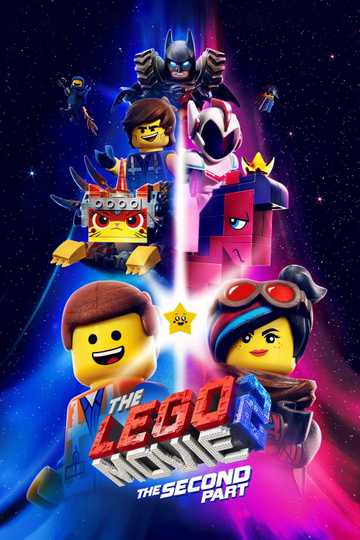 The Lego Movie 2: The Second Part
It's been five years since everything was awesome and the citizens are facing a huge new threat: LEGO DUPLO® invaders from outer space, wrecking everything faster than they can rebuild. Read More