July 30th, 2015
by Moviefone Staff
'Vacation' Opens With $3.8 Million to Get Jump on 'Mission: Impossible'
The Griswolds packed up the car a couple days early and made a few million dollars along the way.
"Vacation" debuted Wednesday (with some late-night Tuesday screenings) and collected a respectable $3.8 million despite mostly bad reviews and a paltry 28 percent rating on Rotten Tomatoes.
The latest in the franchise, starring Ed Helms and Christina Applegate, is expected to finish with about $30 million after five days.
By opening mid-week, the comedy got a head start on "Mission: Impossible – Rogue Nation," which arrives in theaters Friday. The well-reviewed fifth go-round with Tom Cruise leading his Impossible Missions Force is forecast to bring in $40 million this weekend.
Cruise, who also is a producer, says a sixth "Mission: Impossible" is already in the works and could be shooting by next summer.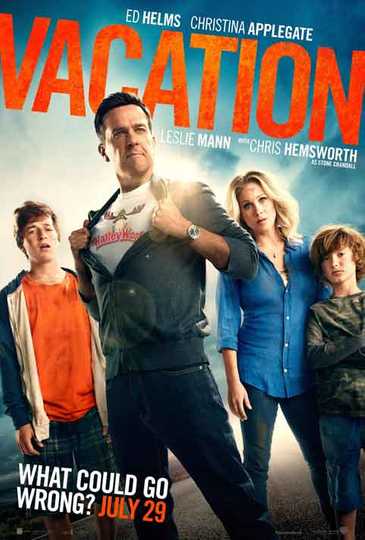 "What could go wrong?"
1 hr 39 min
Jul 29th, 2015