 An evil villain is threatening the world? No problem — just call up an army of pandas!
The new "Kung Fu Panda 3" trailer is here, and it lays out more of the storyline for the latest in the blockbuster animated franchise. Po (Jack Black) is still Po — happy-go-lucky, with a big appetite — but he discovers a new side of himself when he is reunited with his father (Bryan Cranston) and journeys to a panda paradise.
"You must rediscover what it is to be a panda," Po's father says. Apparently, that includes an arranged marriage with Mei Mei (Kate Hudson)!
But their lazy days spent chewing bamboo are interrupted by the appearance of a supernatural villain, and Po is called upon to train his fellow pandas in the art of kung fu. The fate of the world rests on his black and white shoulders.
"Kung Fu Panda 3" opens in theaters January 29.
Want more stuff like this? Like us on Facebook.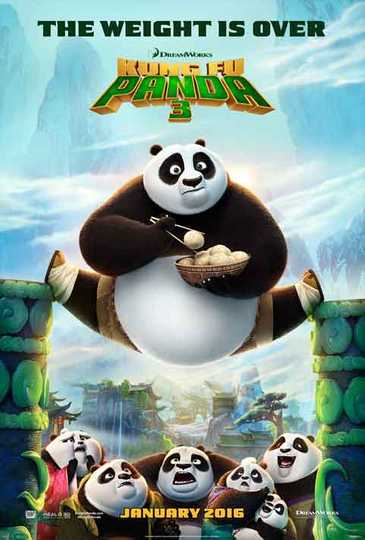 Kung Fu Panda 3
Continuing his "legendary adventures of awesomeness", Po must face two hugely epic, but different threats: one supernatural and the other a little closer to his home. Read More